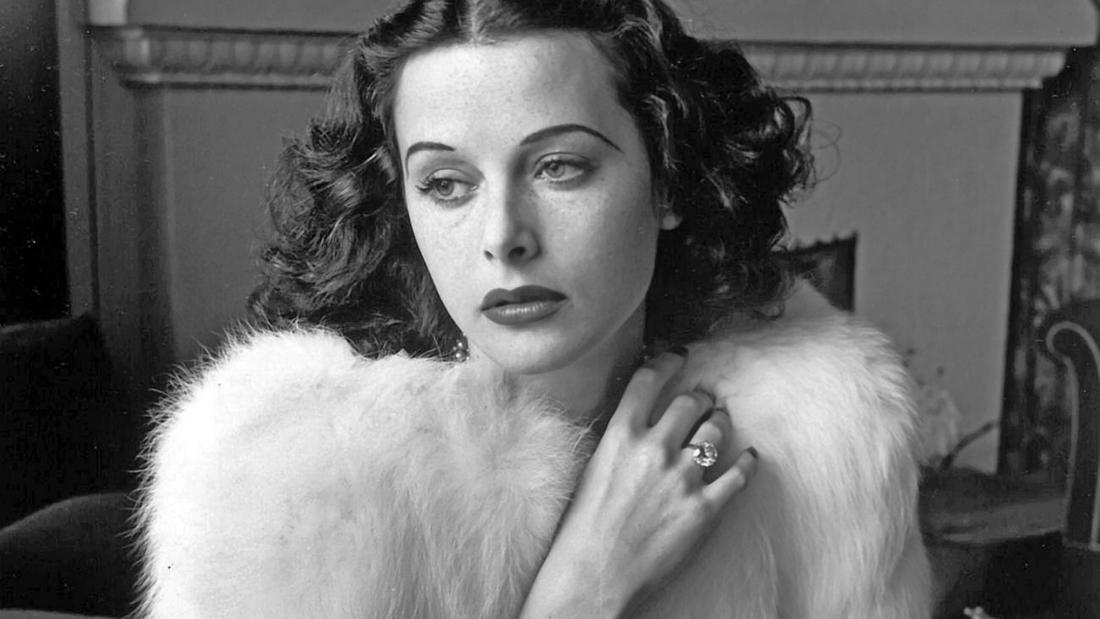 2022
with
Shirley Auxais
Chief Training Officer, RTJ Group Training Testing and Job Center
and
Cynthia Lebron, PhD, MPH
Assistant Professor, University of Miami School of Nursing and Health Studies
and
Lynn Sargent
Research Assistant and PhD Candidate
Bombshell: The Hedy Lamarr Story—

Women in STEM
Film Synopsis
This documentary reveals the Hedy Lamarr hidden behind the famously beautiful Hollywood star's glamorous image: a technological trailblazer whose inventions form the basis of modern WiFi, GPS, and Bluetooth systems.
Startlet. Screen Siren. The Most Beautiful Woman in the World. All phrases used to describe 1940's Hollywood actress Hedy Lamarr. Alexandra Dean's illuminating documentary adds Inventor to the list. Known for her matchless beauty and electric screen persona, Lamarr's legion of fans never knew she possessed such a beautiful mind. An Austrian Jewish émigré who acted by day and drew mechanical and electronic inventions by night, Lamarr came up with a "secret communication system" to help the Allies to beat the Nazis. Weaving in Lamarr's own voice from archival recordings, Dean reveals how Lamarr gave her patent to the Navy, received no credit for her contributions, and wound up impoverished in her latter years. Bombshell: The Hedy Lamarr Story is a film for lovers of history, Hollywood, and science.
-Tribeca Film Festival
About the Speaker
Shirley Auxais was born to immigrants who entered the US from Haiti in 1969. Born in Brooklyn, NY, her parents moved to South Florida in 1988 in hopes of creating better opportunities for their growing family. Ms. Auxais received her Bachelors in Science in Information Technology and has Masters Studies in both Computer Science Education and Cybersecurity and Information Assurance. Shirley worked as a College Professor, Business Development Manager for Microsoft and Intel and has created Makerspace Robotics Engineering Innovation labs for the largest private Jewish Day Schools in South Florida. Servicing Palm Beach, Broward, Miami, and Haiti she serves as the CEO for RTJ Training Testing and Job Center is the founder and CEO of the RTJ Group Foundation and Co-Founder of Christmas without Toys.
Using her access as a Haitian radio & television personality, Shirley helps spread the word to her community about help through social Services, local funding, and other outlets. Through her foundation, training center, and her work with the Haitian American Chamber of Commerce she has helped many immigrants gain employment, computer training, and helped with education and rental assistance. During the COVID crisis, she has been at the front-end of helping the Haitian community in the United States and Haiti. Her dedicated team of volunteers has worked closely with organizations to prioritize the needs of the community and provide access to aid to the people of lesser means.
Dr. Cynthia Lebron's research focus lies at the intersection of racial/ethnic health disparities in obesity and maternal and child health. She earned both her master's of public science and PhD in prevention science and community health from UM's Miller School of Medicine. She holds an undergraduate degree in health sciences from FIU. She began in health research as a community health worker (promotora de salud) at the Miami Healthy Heart Initiative for Hispanics with diabetes and then continued to work through several community research liaison positions. Her work experience and diverse training provided the foundation for her career that has focused on minority healthy and led to a position as an Assistant Professor at the School of Nursing and Health Sciences at the University of Miami in August 2020. Her pre-doctoral research focused on pre- and perinatal exposures as risk factors for early childhood-onset obesity in a racially/ethnically diverse population. Research projects she currently leads range from Hispanic family-based interventions to cannabis use in pregnant and breastfeeding mothers. She is developing and piloting a social media-based, bilingual, multigenerational entertainment-education intervention for first-time Hispanic pregnant women and their mothers (abuelas) to prevent the early onset of obesity. She is the current President of the Latino Caucus for Public Health and is a co-host of their podcast SanaSana: Latinos en Public Health. She is a proud wife and mother to two boys, Lucas and Nico.
Lynn Sargent is a Research Assistant and PhD Candidate, Advanced Research for the Exploration of Space (ARES) Lab, Department of Aerospace & Mechanical Engineering, University of Miami.