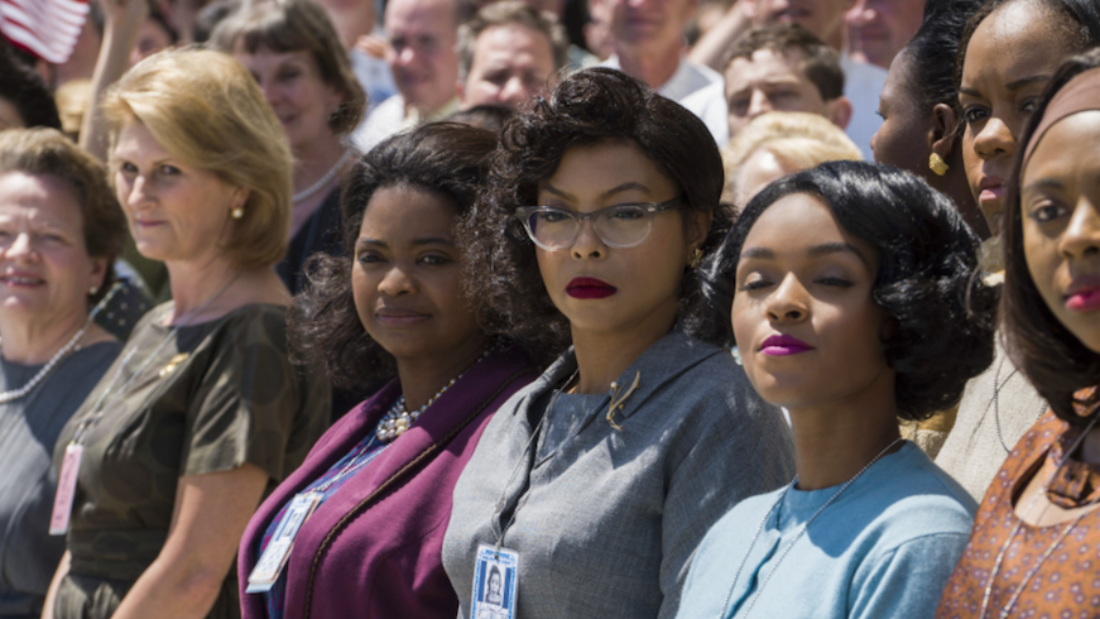 2022
with
Dr. Sarah McLennan
Assistant Professor of US History, Virginia State University
Hidden Figures—

"When the computer wore a skirt:" Women in computing and space research at NASA
Program Description
Learn about the role women played in the development of computing at NASA during the Cold War—their contributions to supersonic and space research and how studying this history adds to our understanding of technology and opportunities in STEM today.
Film Synopsis
A team of African American women provide NASA with important mathematical data needed to launch the program's first successful space missions.
As the United States raced against Russia to put a man in space, three brilliant African American women at NASA — Katherine Johnson (Taraji P. Henson), Dorothy Vaughan (Octavia Spencer), and Mary Jackson (Janelle Monáe) — became the brains behind one of the greatest operations in history: the launch of astronaut John Glenn (Glen Powell) into orbit, a stunning achievement that restored the nation's confidence, turned around the Space Race, and captivated the world.

About the Speaker
Dr. Sarah McLennan is an Assistant Professor of U.S. history at Virginia State University, specializing in the history of technology. Her current research focuses on the pioneering role women played in the development of computing at NASA during the Cold War, examining their contributions in the fields of supersonic and space research, their experiences in the workplace, and how it shapes our perceptions of this technology today. This research began as an oral history project conducted for NASA Langley, that collected interviews with women who worked in computing and engineering.
Dr. McLennan's research won the Robinson Prize from the Society for the History of Technology in 2015, and she has also presented at NASA Langley, the Berkshire Conference of Women Historians, and the Gender and Technology symposium hosted by The College of William & Mary.