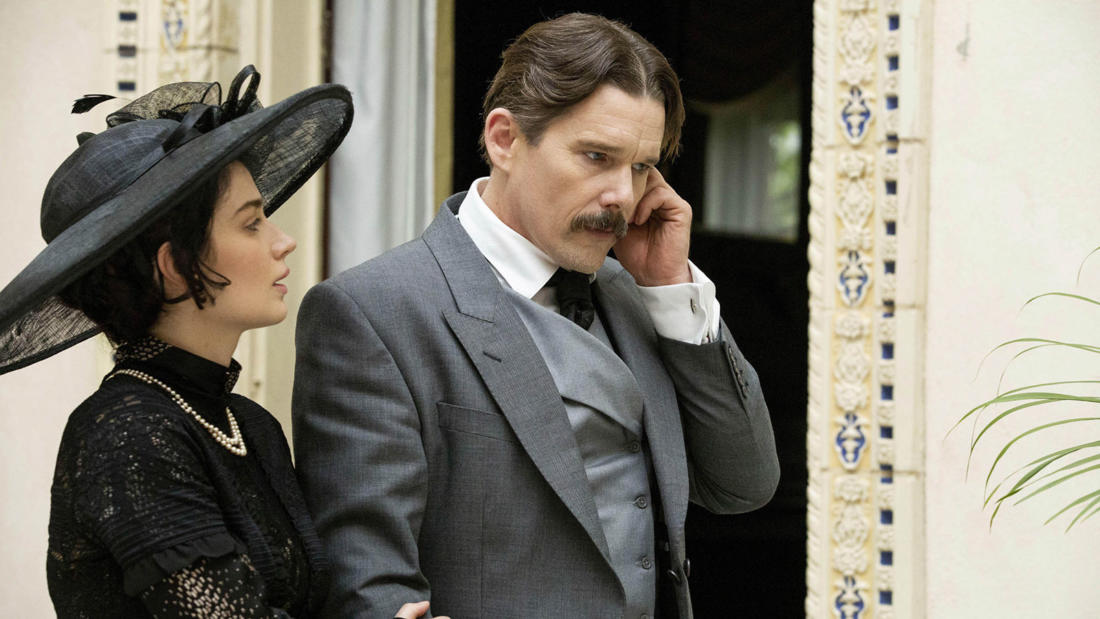 2022
with
Sigrid Dahlberg
Dahlberg Design
and
Jason Bluhm
Project Coordinator, State of Alaska
Tesla—

When sparks fly: The art and science of fireworks
Program Description
Sigrid Dahlberg and Jason Bluhm choreograph and execute the annual 4th of July fireworks display and discuss the design and execution techniques required to pull it all off!
Film Synopsis
Through Promethean struggles, Nikola Tesla attempts to transcend entrenched technology—including his own previous work—by pioneering a system of wireless energy that will change the world.
Brilliant, brooding inventor Nikola Tesla (Ethan Hawke) fights an uphill battle to bring his revolutionary electrical system to fruition. Increasingly displeased by the greed of fellow inventor Thomas Edison (Kyle MacLachlan), Tesla forges his own virtuous but arduous path toward creating the innovative alternate-current motor. His European nature is at odds with budding American industrialism, and the landscape of intellectual property is treacherous—and Tesla slowly becomes jailed in his overactive mind. His associate Anne Morgan (Eve Hewson) analyzes and presents his story as it unfolds, offering a distinctly modern voice in this scientific period drama.
Sundance Film Festival veteran Ethan Hawke returns in this informative and engaging historical piece directed by Michael Almereyda (A Hero of Our Time, Marjorie Prime). With Tesla's controversies, legal battles, entrepreneurial clashes, and romantic interests, Almereyda weaves together a portrait of a man struggling against the interests of his time. The profundity of his electrical mind is unearthed through this rediscovery of the development of electricity in the United States, ultimately posing existential questions about invention, industry, greed, love, and lightning. (Sundance Institute)
Photo credit: IFC Films
About the Speaker
Sigrid Dahlberg runs DAHLBERG DESIGN, providing environmental engineering services for Southeast Alaska and beyond. She has been the choreographer of the city's annual fireworks display for the last decade, and also teaches competitive figure skating.

Jason Bluhm is s a Project Coordinator for the State of Alaska and has been instrumental in the coordination and execution of the fireworks display for the city's annual 4th of July fireworks display for 5 years.