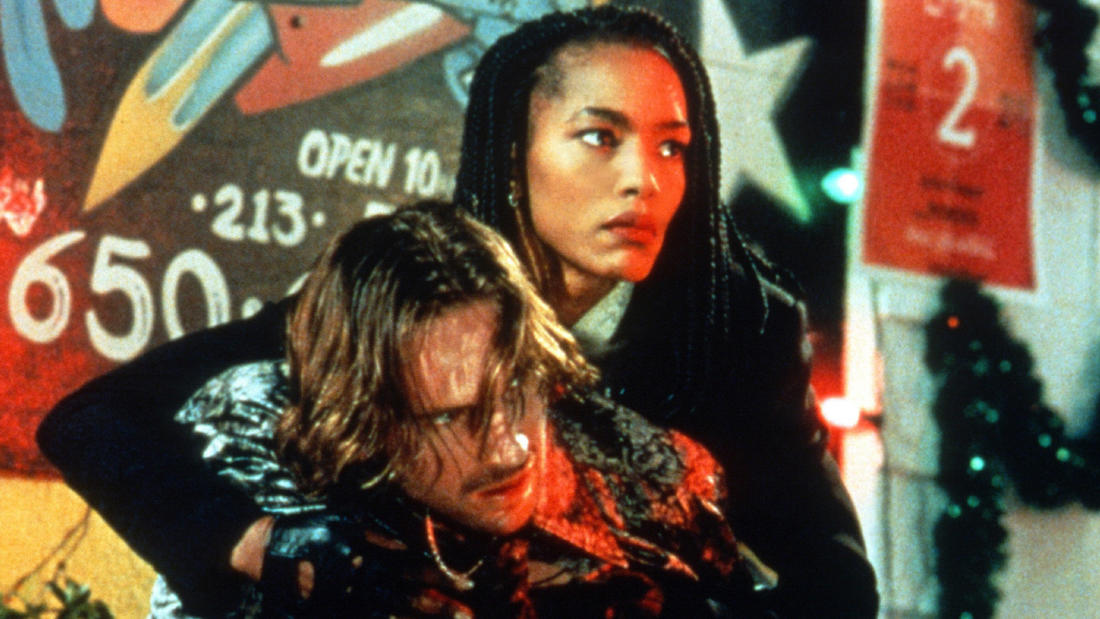 2022
with
Ole Molvig
Assistant Professor of History, Vanderbilt University
Strange Days—

Visions for the metaverse
Program Description
Professor Molvig, founder of the Emerging Technology Lab at Vanderbilt's innovation center, The Wond'ry, discusses visions for the metaverse and virtual reality, past and present.
Film Synopsis
A former cop turned street-hustler accidentally uncovers a conspiracy in Los Angeles in 1999.

Ex-cop Lenny Nero (Ralph Fiennes) has moved into a more lucrative trade: the illegal sale of virtual reality-like recordings that allow users to experience the emotions and sensations of others. While the bootlegs typically contain tawdry incidents, Nero is shocked when he receives one depicting an actual murder. He enlists friend and bodyguard Mace (Angela Bassett) and former partner Max Peltier (Tom Sizemore), to help find the killer — and they soon stumble upon a vast conspiracy involving the police force Nero once worked for, his past lover and rockstar Faith Justin (Juliette Lewis) and his nemesis, media mogul Philo Grant (Michael Wincott).
Kathryn Bigelow's cautionary cyberpunk noir set at the turn of the millennium — a visceral and unsettling tale about the democratization of technology and its ability to document both the personal and the political in service of good and bad actors alike — is ripe for reappraisal.
Photo credit: 20th Century Fox
About the Speaker
Ole Molvig is a professor at Vanderbilt University who works at the intersection of the humanities, science, and emergent technology. With appointments in History, Communications of Science and Technology, Physics, and Cinema & Media Arts, he explores how science, technology, and society interact in the past, present, and future. Professor Molvig also founded the Emerging Technology Lab at Vanderbilt's innovation center, The Wond'ry.
His work aims to understand how really difficult ideas, like Einstein's general theory of relativity or artificial intelligence, are explained to – and understood by – others. Likewise, how can the humanities be better integrated into emergent technologies like synthetic media or virtual reality? How, and should, we apply those technologies back to the humanities? How do we incorporate ethics and social fairness into modern technology? Prior to Vanderbilt, he taught History at Yale and received his Ph.D. from Princeton in the History of Science.