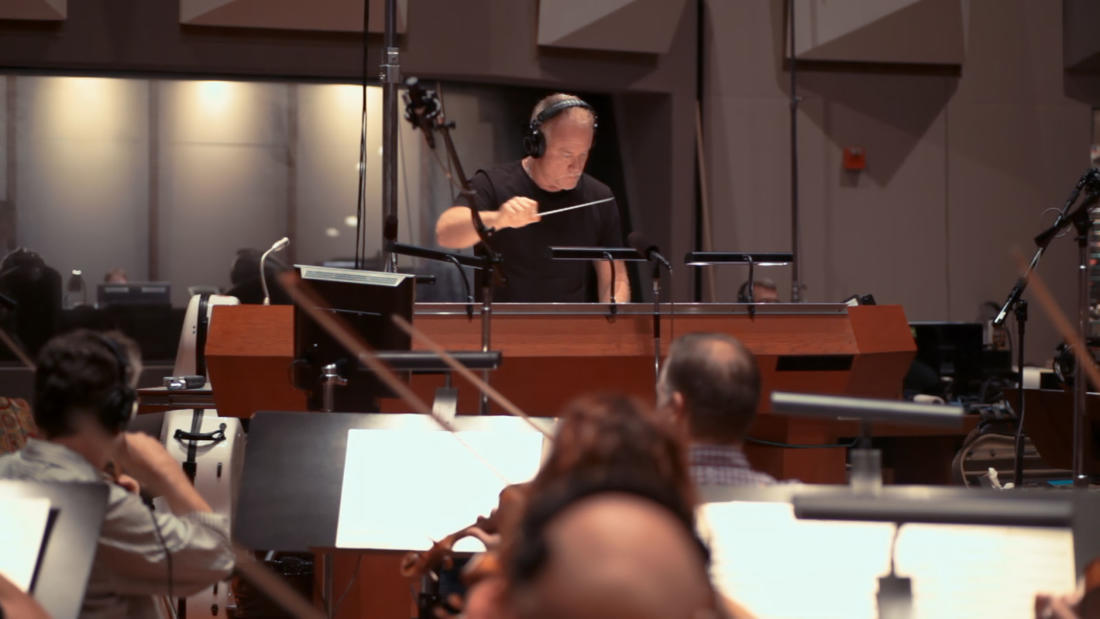 2022
with
Matt Schrader
Director
and
Amos Cochran
Film Composer
Score—

[VIRTUAL] The innovation behind film composing
Program Description
Featuring a Q+A with writer and director Matt Schrader and local film composer Amos Cochran discussing the process of scoring a film, the innovations taking place, and how our brains and emotions are affected by film.
Film Synopsis
This documentary brings Hollywood's premier composers together to give viewers a look inside the musical challenges and creative secrecy of the world's most international music genre: the film score.

What makes a film score unforgettable? Taking a peek at how composers developed some of the most iconic scores in history, SCORE: A FILM MUSIC DOCUMENTARY explores the creative struggles of designing a modern soundtrack from scratch, and features some of the most recognized names in film music.
SCORE explores the power and influence of film scores in the modern world while revealing the evolution of sound and how the world's top soundsmiths solve musical challenges—from the creative to the technical—to engage the emotions of the audience.
About the Speaker
Matt Schrader is a three-time Emmy Award-winning producer and filmmaker, and director of the international hit film Score: A Film Music Documentary, a New York Times Critics Pick documentary. He is also the creator of the genre-pushing "biopod" immersive audio miniseries Blockbuster, back-to-back winner of Adweek's award for Creative Podcast of the Year, and one of the top scripted drama series on Apple Podcasts.
Amos Cochran is an Arkansas native and film composer. He has worked on both narrative and documentary films such as: Odd Happenings in a Tiny Tent and Dream Land, Little Rock's West 9th Street.