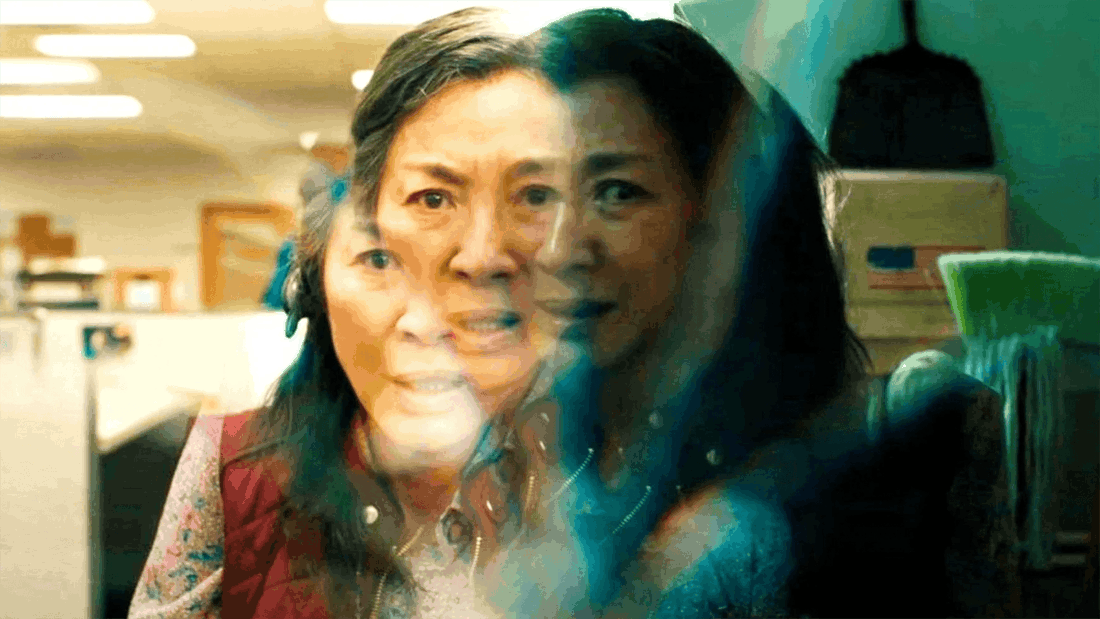 2022
with
Dr. Elena Long
Asst. Professor of Physics and Astronomy, University of New Hampshire
Everything Everywhere All At Once—

Understanding the nature of matter with polarized targets
Program Description
Join Dr. Elena Long, Assistant Professor in the University of New Hampshire Department of Physics and Astronomy, in a discussion of quantum physics.
Film Synopsis
When an interdimensional rupture unravels reality, an unlikely hero must channel her newfound powers to fight bizarre and bewildering dangers from the multiverse as the fate of the world hangs in the balance.
Directed by Daniel Kwan and Daniel Scheinert, collectively known as Daniels, the film is a hilarious and big-hearted sci-fi action adventure. An aging Chinese immigrant (Michelle Yeoh) is swept up in an insane adventure, where she alone can save the world by exploring other universes connecting with the lives she could have led.

Photo credit: A24 Films
About the Speaker
Prof. Elena Long joined the physics at the University of New Hampshire as a Post Doc in 2013 and joined the faculty as an Assistant Professor in 2017. A recipient of the JSA Promising Young Scientist Award and the JSA Post Doctoral Research Prize, Dr. Long is researching the ways that a tensor-polarized target can be utilized to understand nuclear effects with a focus on understanding how the quarks inside of protons and neutrons come together to form atomic nuclei. Alongside her physics research, Dr. Long has been working on increasing resources and diversity within physics. In 2009, she founded the organization lgbt+physicists, which has grown to include networking opportunities, an OutList, and worked with the American Physical Society (APS) to publish the LGBT Climate in Physics Report. She also serves as the Deputy Chair on the APS's effort to create a Forum of Diversity and Inclusion.