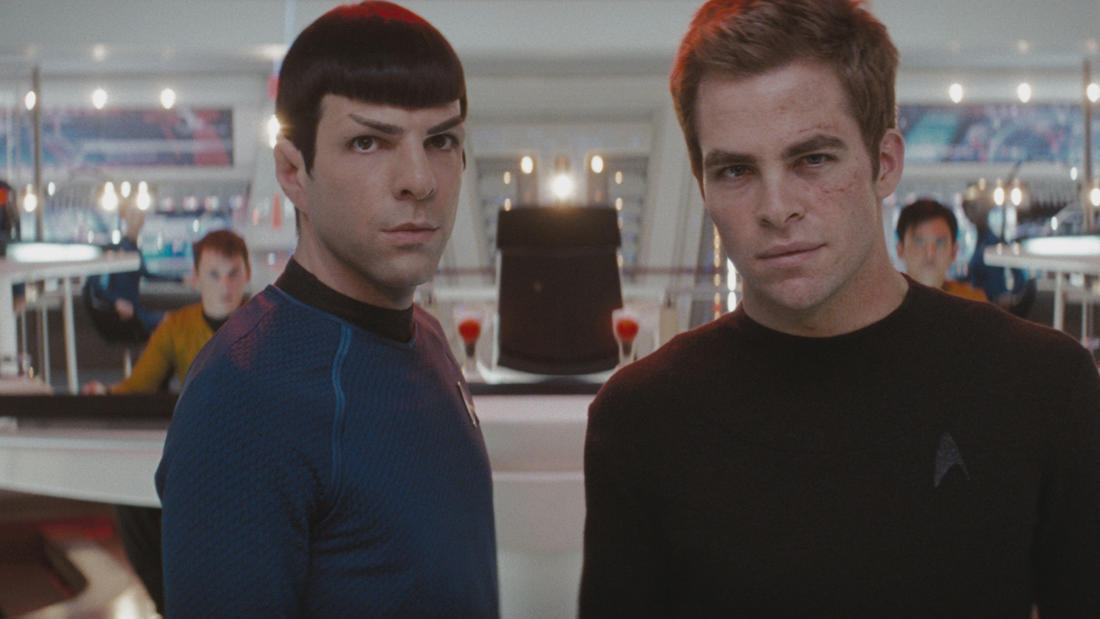 2022
with
Dr. Robin Ashworth
English professor, Virginia Commonwealth University
Star Trek—

Today's technology from yesterday's science fiction
Film Synopsis
The brash James T. Kirk tries to live up to his father's legacy with Mr. Spock keeping him in check as a vengeful Romulan from the future creates black holes to destroy the Federation one planet at a time.

Aboard the USS Enterprise, the most-sophisticated starship ever built, a novice crew embarks on its maiden voyage. Their path takes them on a collision course with Nero (Eric Bana), a Romulan commander whose mission of vengeance threatens all mankind. If humanity would survive, a rebellious young officer named James T. Kirk (Chris Pine) and a coolly logical Vulcan named Spock (Zachary Quinto) must move beyond their rivalry and find a way to defeat Nero before it is too late.
Photo credit: Paramount Pictures
About the Speaker
Dr. Robin Ashworth, PhD, English professor at Virginia Commonwealth University, with particular interest in Film Analysis and Cinematography. Vice Chair Byrd Theatre Foundation.