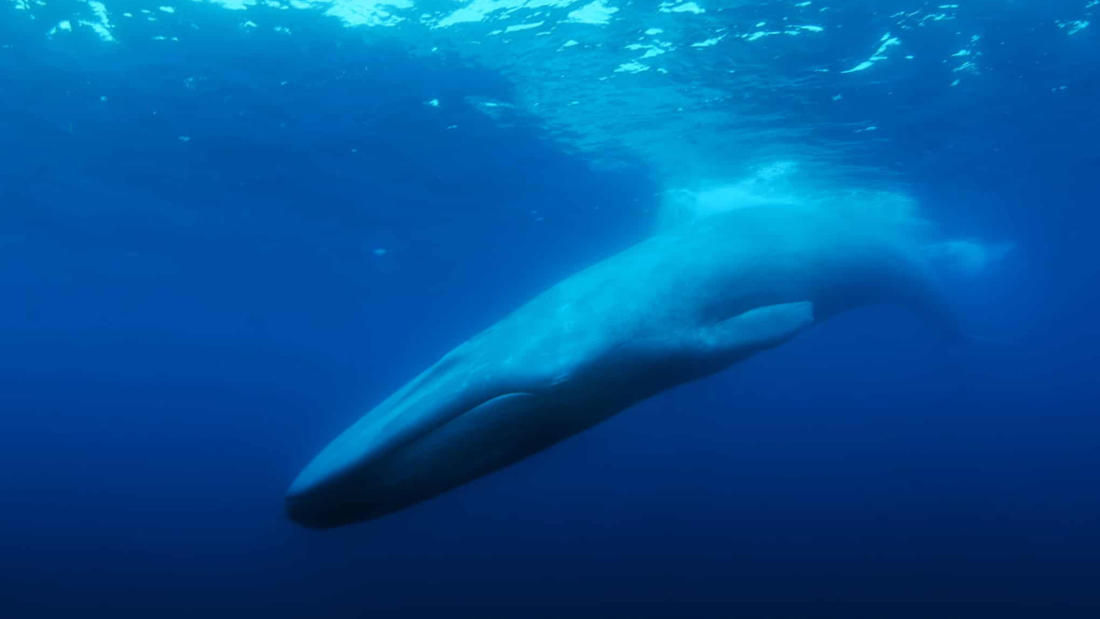 2022
with
Dr. Stephen Palumbi
Professor of Marine Sciences, Stanford University
The Loneliest Whale—

The Secret Lives of Whales
Program Description
In this awesome family movie event, Dr. Stephen Palumbi, Stanford University Professor of Marine Sciences and Senior Fellow, Woods Institute for the Environment explores "The Secret Lives of Whales" after the award-winning documentary The Loneliest Whale.

Film Synopsis
THE LONELIEST WHALE is a cinematic quest to find the "52 Hertz Whale," which scientists believe has spent its entire life in solitude calling out at a frequency that is different from any other whale.
As the film embarks on this engrossing journey, audiences will explore what this whale's lonely plight can teach us — not just about our changing relationship to the oceans, but to each other. Executive Produced with Leonardo DiCaprio and Adrian Grenier.

Photo courtesy of Bleecker Street
About the Speaker
Dr. Stephen Palumbi has long been fascinated by how quickly the world around us changes. Work on the genomics of marine organisms tries to focus on basic evolutionary questions but also on practical solutions to questions about how to preserve and protect the diverse life in the sea. Steve has lectured extensively on human-induced evolutionary change, has used genetic detective work to identify whales, seahorses, rockfish and sharks for sale in retail markets, and is developing genomic methods to help find ocean species resistant to climate change.

His work on corals in American Samoa and Palau has identified corals more resilient to heat stress. His work at the Hopkins Marine Station focuses on how kelp, sea urchins, abalone and mussels respond to short term environmental changes and to environmental shifts over small spatial scales.

 Steve's latest book for non-scientists is about the amazing species in the sea, written with Steve's son and novelist, Anthony. The Extreme Life of the Sea tells about the fastest species in the sea, and hottest, coldest, oldest etc. Steve's previous book, The Death and Life of Monterey Bay: A Story of Revival, written with Carolyn Sotka, brought to life the unusual environmental success story of the recovery of Monterey Bay.

Steve's first science book for non-scientists, The Evolution Explosion, explored how human accelerate evolutionary change in the species around us. Steve helped write, research and also appears in the BBC series The Future is Wild and the History Channel's World Without People. Other recent films appearances include The End of the Line, and the Canadian Broadcasting series One Ocean. Major work continues on the micro-documentary project, the Short Attention Span Science Theater. Steve's band Sustainable Soul has several songs out, including Crab Love and The Last Fish Left.