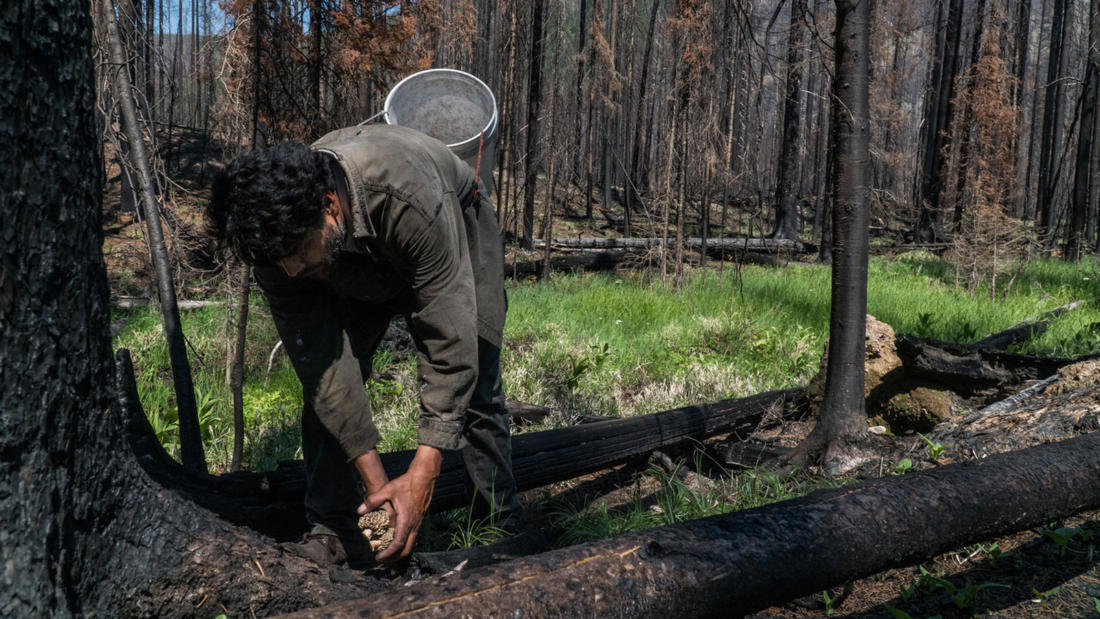 2022
with
Marian Maxwell
Mycologist
Up on the Mountain—

The role of fungi in the ecosystem
Program Description
Fungi fulfill a very important role in our ecosystem. Marian Maxwell, a past president of the Puget Sound Mycological Society, the largest mushroom society in the US, would like to help you develop an appreciation for and an understanding of fungi and specifically what it is that they do for us. She briefly describes their ecological roles in our environment.
Film Synopsis
Deep in the mountains of Montana, Idaho and Oregon a diverse group of Southeast Asian refugees, Latino immigrants, and white Americans harvests wild mushrooms for the restaurants of the world.
Up on the Mountain follows Southeast Asian refugees, Latino immigrants, and rural Americans on a year-round migration to harvest wild mushrooms from public forests in the American west. Working on foot, equipped simply with a bucket and a pocket knife, harvesting mushrooms is an accessible way for the pickers to become their own bosses. But despite evidence of the sustainability of the harvest, the workers who supply the restaurants and markets of Europe, Japan, and North America are repeatedly denied access to public lands.

About the Speaker
Marian Maxwell studied Mycology under the renowned Dr. Daniel Stuntz and received a Bachelor of Science degree from the University of Washington. She was President of the Puget Sound Mycological Society from 2010-2015, is currently a Board of Trustees Member, the Outreach Chairperson and has served as an identifier, educator and was the annual show scientific display chairperson for over 40 years. She is very passionate about sharing how to hunt mushrooms safely as well as educating people about the role that fungi serve in our ecosystem.