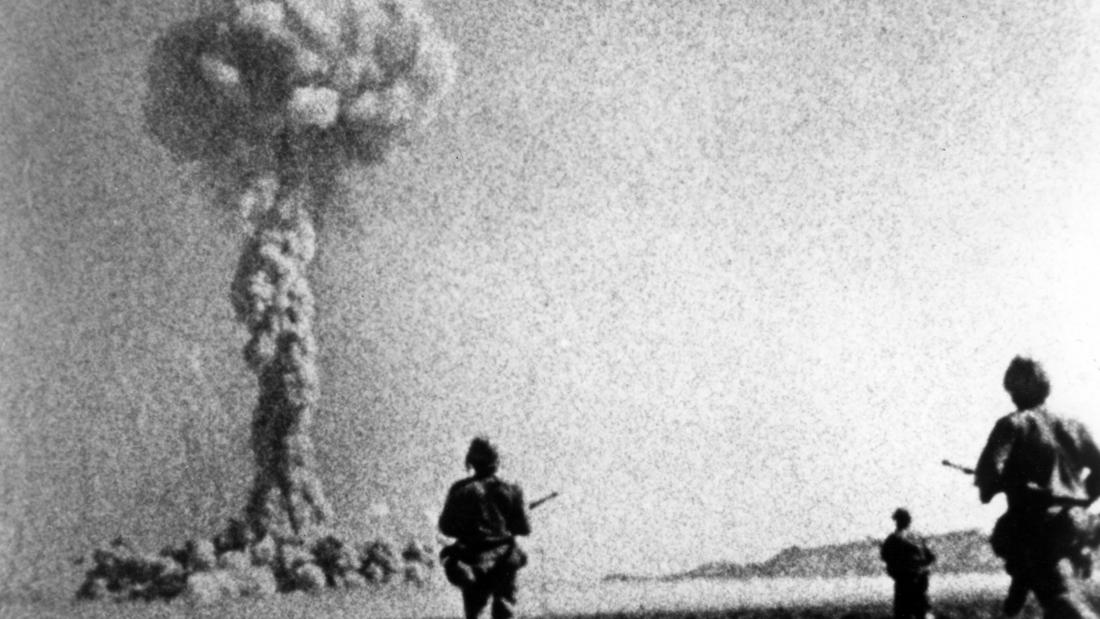 2022
with
Dr. Can Kilic
Associate Professor of Physics, University Of Texas
Atomic Cafe—

The bomb and us: Atomic Cafe and the fission of post-war reality
Program Description
A special discussion by Dr. Can Kilic. Associate Professor in the Department of Physics at the University of Texas. Dr. Kilic specializes in theoretical particle physics; extensions of the Standard Model; collider phenomenology; dark matter models and searches.
Film Synopsis
Disturbing collection of 1940s and 1950s United States government-issued propaganda films designed to reassure Americans that the atomic bomb was not a threat to their safety.

Armageddon has never been so darkly funny as in The Atomic Cafe. This 1982 cult classic juxtaposes Cold War history, propaganda, music and culture, seamlessly crafted from government-produced educational and training films, newsreels and advertisements. Taken together, these sources cheerily instruct the public on how to live in the Atomic Age, how to survive a nuclear attack (!) ... and how to fight and win a nuclear war. As a U.S. Army training film advises, "Viewed from a safe distance, the atomic bomb is one of the most beautiful sights ever seen by man." Returning to theaters in a sparkling 4K digital restoration created by IndieCollect, The Atomic Cafe is an absurdist blast from the past that would be downright laughable if it weren't so eerily relevant to our fake news present.

Photo credit: Libra Films
About the Speaker
Born in Turkey, Can Kilic obtained a bachelor of science degree in physics at the Bogazici (Bosphorus) University in 2000 before moving to the United States to attend Harvard University, where he obtained a Ph.D. under the supervision of Nima Arkani-Hamed in 2006. Following two postdoctoral positions at Johns Hopkins University and Rutgers University, Kilic is currently an Associate Professor at The University of Texas at Austin.
His research focuses on extensions of the Standard Model of particle physics with an emphasis on experimental signatures. Specifically, he works on model-building, collider physics and dark matter searches.