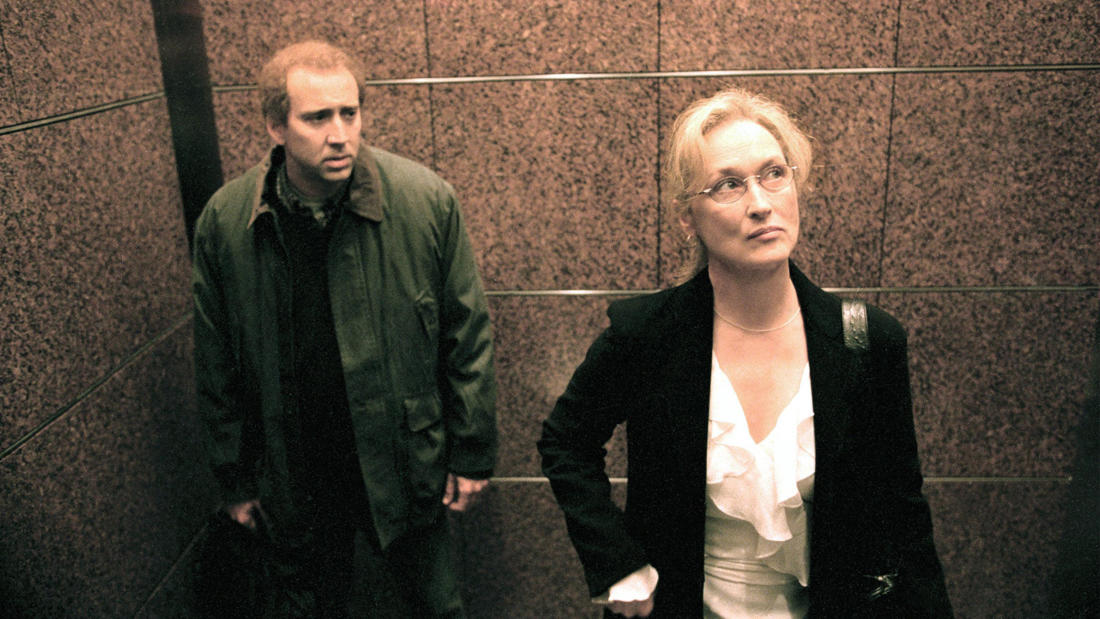 2022
with
Tim Johnson
Director of the Botanic Garden, Smith College
Adaptation—

Separating fact from fiction around the ghost orchid
Program Description
Charlie Kaufman's screenplay for ADAPTATION takes ample liberty in adapting Susan Orlean's non-fiction book The Orchid Thief, creating wild fictions—both biographical and botanical. Plant scientist Tim Johnson, who studied the real ghost orchid in Florida, sets the record straight about the flowers that play such a central role in the film.
Presented as part of the 2022 National Evening of Science on Screen.
Film Synopsis
A lovelorn screenwriter becomes desperate as he tries and fails to adapt The Orchid Thief by Susan Orlean for the screen.

Director Spike Jonze (HER, BEING JOHN MALKOVICH) delivers a stunningly original comedy that seamlessly blends fictional characters and situations with the lives of real people: obsessive orchid hunter John Laroche (Chris Cooper in an Oscar-winning role), New Yorker journalist Susan Orlean (Meryl Streep), Hollywood screenwriter Charlie Kaufman (Nicolas Cage), and his twin brother, Donald (also Cage).
As Charlie struggles to adapt Orlean's best-selling book The Orchid Thief, he writes himself into his own movie, as various stories crash into one another, exploding into a wildly imaginative film.
Photo credit: Columbia Pictures
About the Speaker
Tim Johnson holds a bachelor of science degree in biology with a minor in anthropology from the University of Wisconsin-Eau Claire. He earned master of science and doctoral degrees in environmental horticulture from the University of Florida. He is the former head of preservation at Seed Savers Exchange—an international non-profit organization that works to conserve, share and promote heirloom seeds and plants.

The author of numerous scientific publications, Johnson has presented at conferences across the United States and has received grants from the U.S. Fish and Wildlife Service, the 1772 Foundation and United Natural Foods Incorporated, among others.