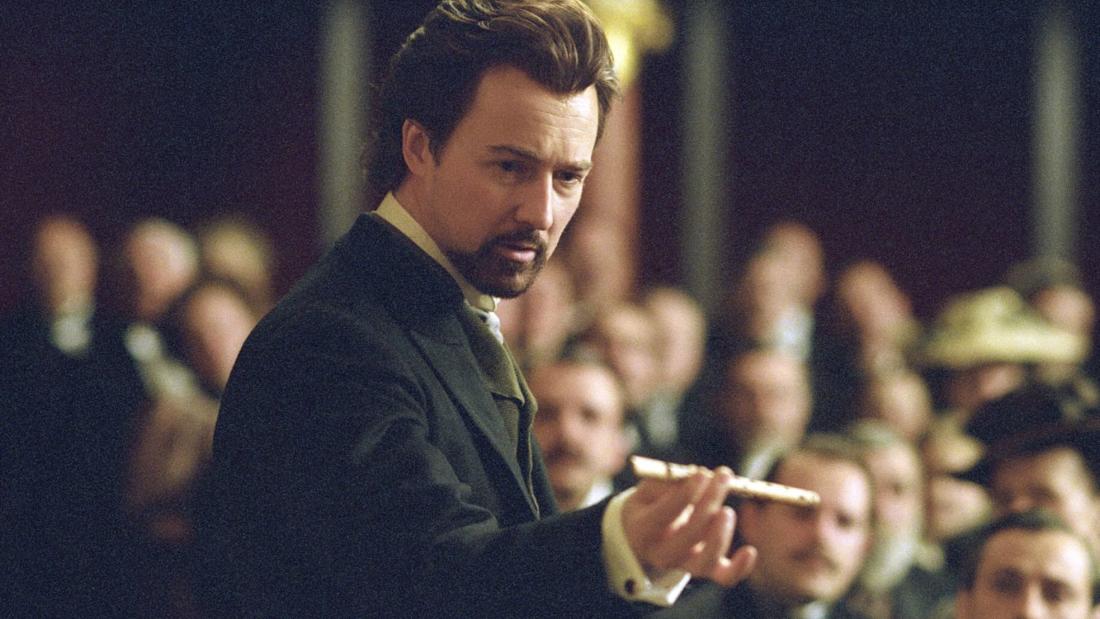 2022
with
Nathan Coe Marsh
Magician
The Illusionist—

Science on Stage: The art and science of illusion
Program Description
Acclaimed magician Nathan Coe Marsh delves into the art and science of illusion with entertaining and informative demonstrations of fan-favorite magic tricks.
Film Synopsis
A stage magician uses his magic to win back the great love of his life from a brutal enemy, her fiancé, who is also the powerful crown prince of Austria.
A master magician named Eisenheim (Edward Norton) vies with Crown Prince Leopold (Rufus Sewell) of Vienna for the hand of noblewoman Sophie (Jessica Biel), the girl he once loved. He brings his considerable powers to bear on the prince, as she is about to be named royal fiancee. However, a police inspector named Uhl (Paul Giamatti) tries to warn Eisenheim that he is playing a very dangerous game.
About the Speaker
Seen on NBC, CBS, FOX, The CW, and at live appearances in 13 countries; Nathan Coe Marsh performs "mindblowing" (WESH NBC 2) magic that "blurs the line between reality and illusion" (Hawaii Arts Digest). Marsh has toured the world performing for deployed military personnel on behalf of the US Department of Defense, and has toured the USA lecturing on magic to serious students of the art. He is a regular contributor to Genii, the world's oldest trade journal for magicians.