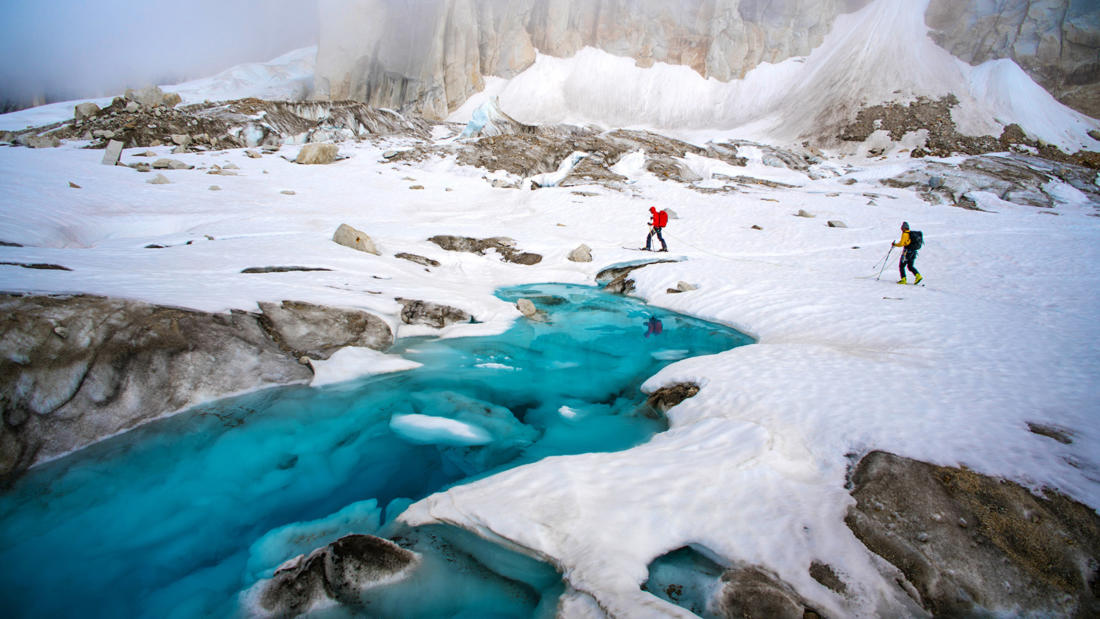 2022
with
Kevin Krein
Director of Outdoor Studies, University of Alaska, Southeast
The Sanctity of Space—

Risky business: Risk assessment in extreme sports
Program Description
Even the most basic of daily tasks—waking up, for example—comes with inherent risks. Find out how those risks, in application of more extreme adventures, can be assessed and mitigated, and the psychology behind taking those risks.
Film Synopsis
Inspired by the photography of legendary explorer Brad Washburn, three friends traverse some of Alaska's most challenging peaks.

More than eighty years after Brad Washburn first photographed Denali in Alaska, climbing buddies Renan Ozturk and Freddie Wilkinson look at some of Washburn's images and have this crazy idea: rather than go up, their dream is to go sideways — across the range's most forbidding peaks, the Moose's Tooth massif. It's a decidedly new school way to explore the same landscape Washburn first discovered.

As they pioneer the route over the course of two expeditions, enduring freezing bivies, cut ropes, and rockfall along the way, their desire to be the first to complete the audacious line grows into an obsession.
Photo credit: Dogwoof Films
About the Speaker
Kevin Krein is the director of Outdoor Studies at University of Alaska, Southeast, and also teaches philosophy. Kevin's primary philosophical work is in the areas of philosophy of nature and the environment and philosophy of mind. His outdoor interests are centered around alpine skiing and ski mountaineering. Kevin brings over 10 years of experience of backcountry skiing and ski mountaineering in the Chugach, Alaska, and Coast ranges of Alaska. His accomplishments include a ski descent of Denali from summit to base camp.