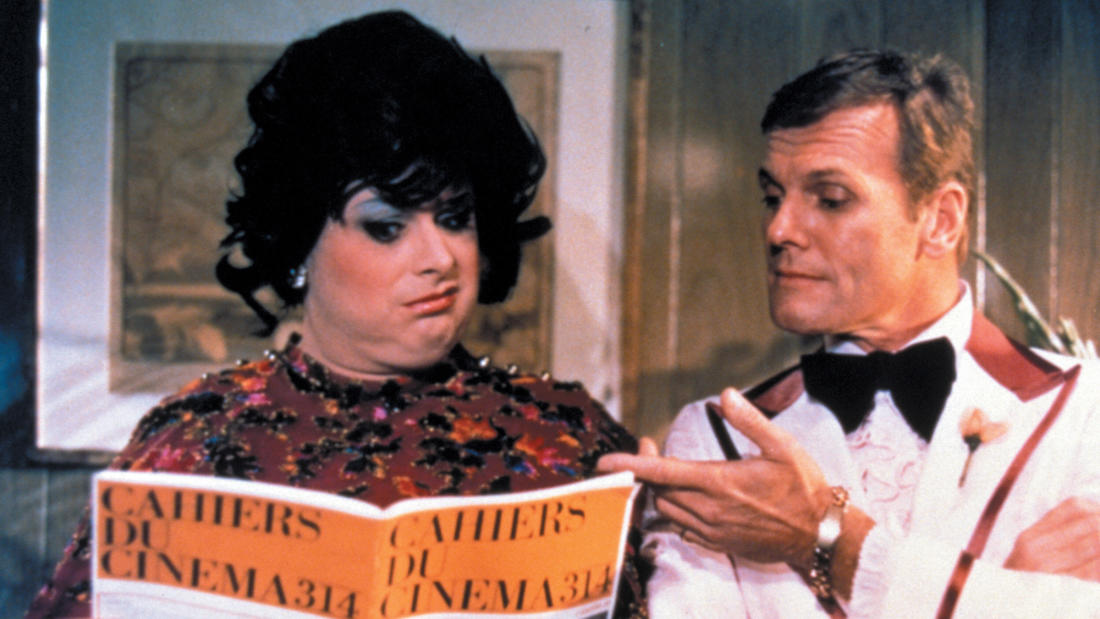 2022
with
Dr. Eva Garrett
Assistant Professor of Biological Anthropology, Boston University
Polyester—

Polyester in Odorama!
Program Description
In honor of ODORAMA, which featured cinematic scratch-and-sniff cards, biological anthropologist Dr. Eva Garrett discusses how our sense of smell evolved.
Film Synopsis
A suburban housewife's world falls apart when she finds that her pornographer husband is serially unfaithful to her, her daughter is pregnant, and her son is suspected of being the foot-fetishist who's been breaking local women's feet.

For his first studio picture, filth maestro John Waters took advantage of his biggest budget yet to allow his muse Divine to sink his teeth into a role unlike any he had played before: Baltimore housewife Francine Fishpaw, a heroine worthy of a Douglas Sirk melodrama. Blessed with a keen sense of smell and cursed with a philandering pornographer husband, a parasitic mother, and a pair of delinquent children, the long-suffering Francine turns to the bottle as her life falls apart—until deliverance appears in the form of a hunk named Todd Tomorrow (vintage heartthrob Tab Hunter). Enhanced with Odorama™ technology that enables you to scratch and sniff along with Francine, Polyester is one of Waters' most hilarious inventions, replete with stomach-churning smells, sadistic nuns, AA meetings, and foot stomping galore. — Criterion Collection
Photo courtesy New Line Cinema
About the Speaker
Eva Garrett is an assistant professor of Biological Anthropology at Boston University and the co-PI of BU's Sensory Morphology and Genomic Anthropology Lab. Dr. Garrett uses multidisciplinary techniques to study the sense of smell and how it has evolved in primates over the last 70 million years. Her research integrates diverse fields including morphology, genomics, and paleontology to understand how humans and our closest relatives have evolved our unique sensory adaptations.