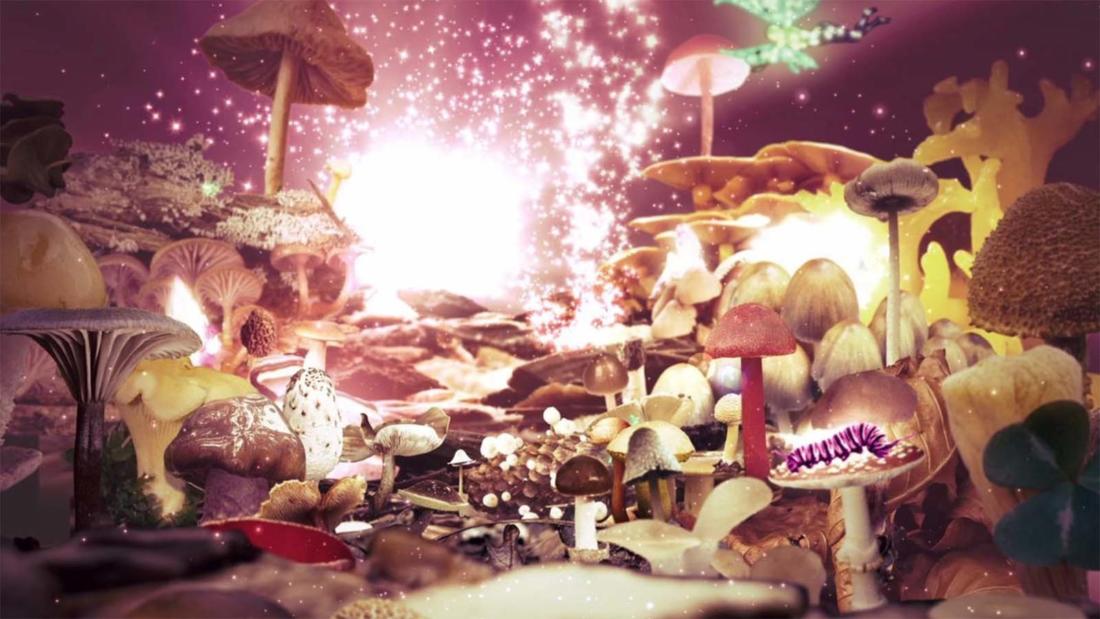 2022
with
Dr. DeWei Lee
Valley Laboratory, The Connecticut Agricultural Experiment Station
Know Your Mushrooms—

New fungi found in Connecticut
Program Description
Dr. DeWei Lee discusses the role mushrooms and the mycelial network play in forest ecology.
Film Synopsis
Fungi experts and enthusiasts Gary Lincoff and Larry Evans lead the hunt for wild mushrooms and explore their cultural significance.

Ron Mann investigates the miraculous, near-secret world of fungi. Visionaries Gary Lincoff and Larry Evans lead us on a hunt for the wild mushroom and the deeper cultural experiences attached to the mysterious fungi. The oldest and largest living organisms recorded on Earth are both fungi. And their use by a new, maverick breed of scientists and thinkers has proven vital in the cleansing of sites despoiled by toxins and as a "clean" pesticide, among many other environmentally friendly applications. Combining material filmed at the Telluride Mushroom Fest with animation and archival footage, along with a neo-psychedelic soundtrack by The Flaming Lips, this film opens the doors to perception, taking the audience on an extraordinary trip. — Warsaw Film Festival
Photo credit: Sphinx Productions
About the Speaker
Dr. Li has expertise in mycology in the following: spatial and temporal patterns of airborne fungi, relationships of airborne fungi and air quality, characterization of airborne fungal spores; indoor fungi, sampling strategy of indoor fungi investigation, fungi of air quality importance; biosystematics of Stachybotrys and allies. His expertise also includes biocontrol of Botrytis cinerea; utilizing ectomycorrhizae for solid waste remediation.
Dr. Li investigated indoor fungi/molds and airborne fungi and their relationships with allergies and environmental factors. His studies determined airborne fungal compositions and populations, and explicated causal relationships between airborne fungal spores and allergenic responses of patients and the functional relationships between airborne fungi in residential buildings and outdoors. His studies also characterized the seasonal and diurnal patterns of airborne fungal spores. During his postdoctoral research, his focus was on biocontrol of gray mold, Botrytis cinerea. He isolated and evaluated three promising biocontrol agents for controlling grey mold on vegetables and ornamental plants. The efficacies of the biocontrol agents in relation to host development and environmental factors were studied in laboratory and greenhouses.