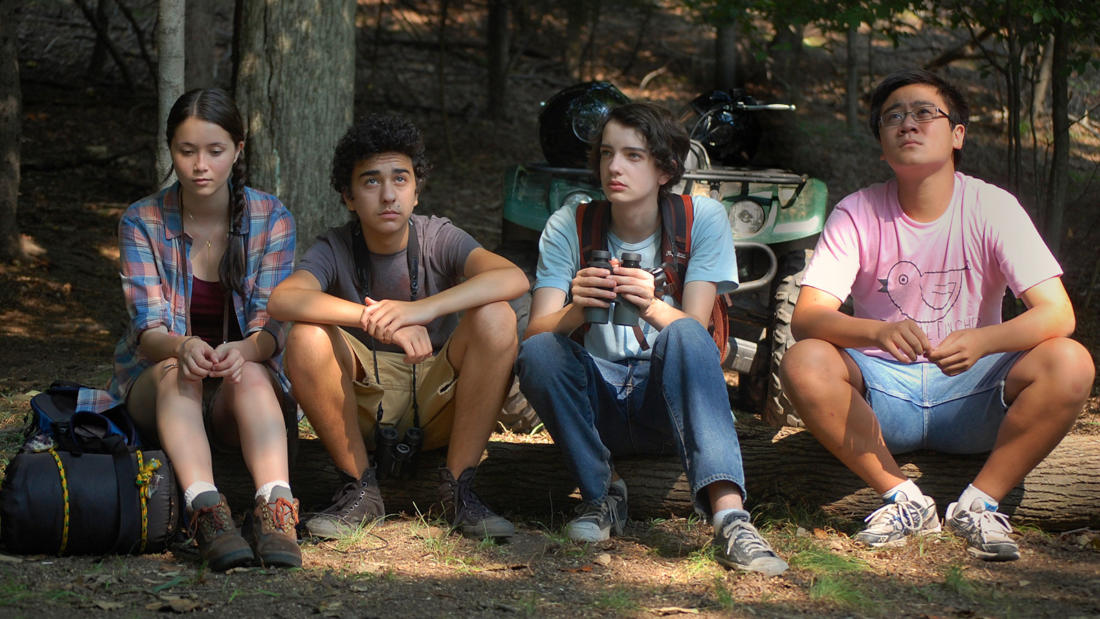 2022
with
Matt Pelikan
Director, Martha's Vineyard Atlas of Life
A Birder's Guide to Everything—

Martha's Vineyard: A haven for vagrant birds
Program Description
Just days ahead of the annual Martha's Vineyard Bird count, Matt Pelikan will speak on Martha's Vineyard's longtime status as a haven for vagrant birds.
Film Synopsis
Teenaged birding fanatic David Portnoy takes an epic road trip with his best friends to solidify their place in birding history.
Teenaged birding fanatic David Portnoy (Kodi Smit-McPhee) thinks he's made the discovery of a lifetime. On the eve of his widower father's second wedding, David spots what may just be the extinct Labrador duck. After consulting with a famous local ornithologist, Lawrence Konrad (Ben Kingsley), he and the two other stalwart members of the local Young Birders Society (Michael Chen, Alex Wolff), joined by their headstrong photographer classmate Ellen (Katie Chang), take off on a rollicking, interstate road trip in search of a rare bird and elusive answers to teenage questions large and small.
About the Speaker
Matt Pelikan, director of the Martha's Vineyard Atlas of Life, is a lifelong naturalist with a broad range of interests. An Oak Bluffs resident since 1997, Matt has devoted countless hours to the study of wildlife groups including birds, butterflies, tiger beetles, Odonates, Orthoptera, and bees on Martha's Vineyard. Before joining BiodiversityWorks and the MVAL in February 2021, Matt had worked as an ecologist for The Trustees of Reservations and, before that, in various roles for The Nature Conservancy in Massachusetts. He is a former Editor in Chief of Bird Observer, a regional birding journal, and worked as an editor for the American Birding Association from 1993 to 2005.