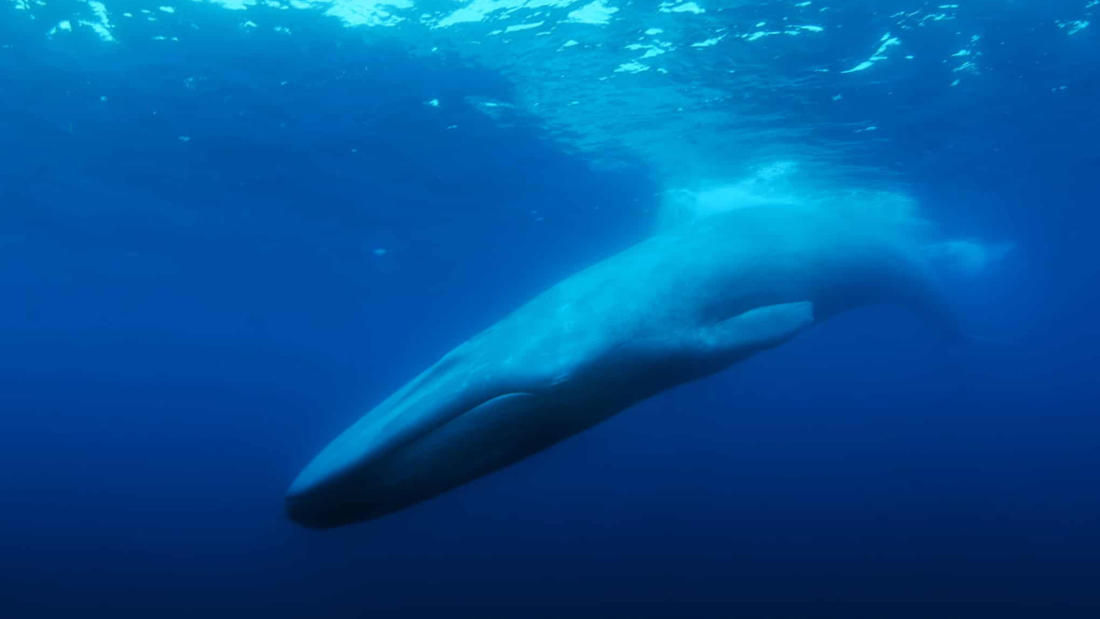 2022
with
Aran Mooney
Marine Biologist, Woods Hole Oceanographic Institute
The Loneliest Whale—

Marine mammal hearing
Film Synopsis
THE LONELIEST WHALE is a cinematic quest to find the "52 Hertz Whale," which scientists believe has spent its entire life in solitude calling out at a frequency that is different from any other whale.
As the film embarks on this engrossing journey, audiences will explore what this whale's lonely plight can teach us — not just about our changing relationship to the oceans, but to each other. Executive Produced with Leonardo DiCaprio and Adrian Grenier.

Photo courtesy of Bleecker Street
About the Speaker
Aran Mooney is a marine biologist focusing on the sensory biology of marine organisms. He received his B.S. from the University of New Hampshire (2000; Biology with Spanish minor) and a M.S. (2003) and Ph.D. (2008) from the University of Hawaii (Zoology – Marine Biology emphasis). At UH Mooney conducted research on reducing dolphin and porpoise bycatch and the effects of noise on marine mammals. After his degree, Dr. Mooney worked at the Marine Biological Laboratory and then the Woods Hole Oceanographic Institution (WHOI) as a Postdoctoral Scholar. He is currently an Associate Scientist at WHOI. Dr. Mooney's research focuses on sensory biology and particularly how marine animals use and are affected by sound. This involves determining the effects of increasing anthropogenic noise on dolphins and whales, assessing means of reducing marine mammal by-catch and depredation, measuring hearing and effects of noise with marine mammals and an array of other taxa, monitoring biological activity and reef health via underwater soundscapes, defining hearing capabilities in organisms not previously known to use sound, such as squid and cuttlefish and developing new sensors to measure sound production, biodiversity and animal behaviors. To achieve these tasks, he works with engineers to develop new sensors and biologging tags.
His work has recently been featured in such publications as Nature, Science, The New York Times and The Times(London) and he has actively collaborated with researchers in numerous countries and institutions. His innovative work has resulted in over 80 peer-publications and reports, and over 100 invited and contributed paper presentations. Dr. Mooney's expertise has been employed as an advisor to the US Coast Guard for Environmental Impact Statements, as well as National Marine Fisheries Service, Fisheries and Oceans Canada, and the Western Pacific Fisheries Council for means of reducing marine mammal by-catch. His work on hearing and effect of noise in the ocean has had particular impacts for the Office of Naval Research and the US Navy. Additionally, his research has pioneered the development of new physiological methods to rapidly and non-invasively study hearing in marine organisms.