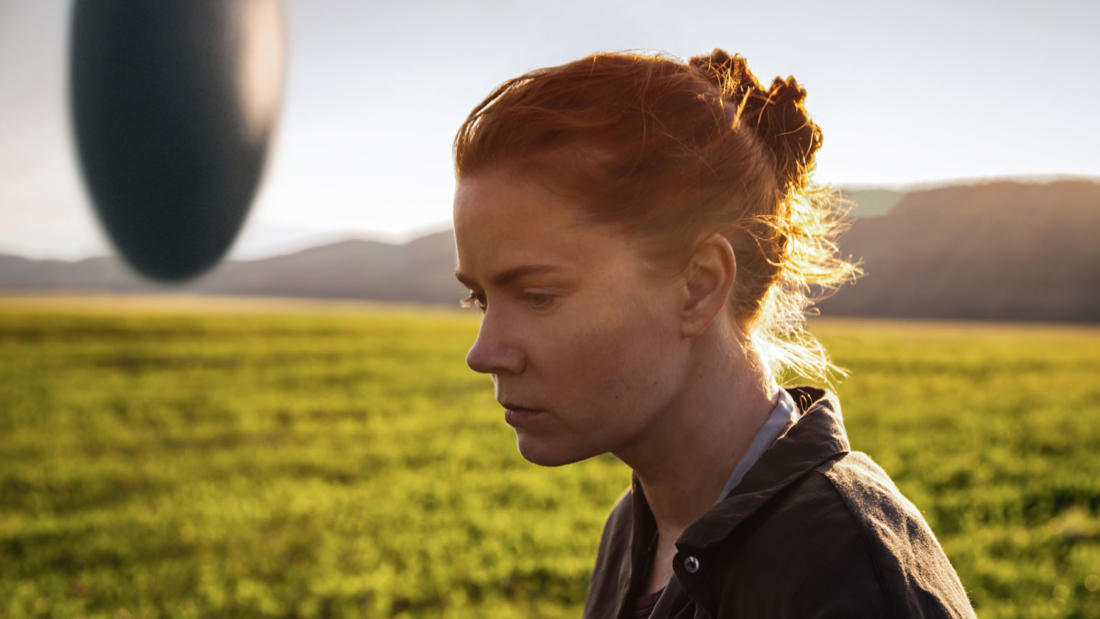 2022
with
Dr. Colette Salyk
Assistant Professor of Astronomy, Vassar College
and
Dr. Oksana Laleko
Associate Professor of Linguistics at the State University of New York-New Paltz and Director of SUNY New Paltz's Linguistics Program
Arrival—

Look Up: Who is out there?
Film Synopsis
After twelve mysterious spacecraft appear around the world, a linguist recruited by the military races to decipher the aliens' language and intentions before fear leads to war.
When mysterious spacecraft touch down across the globe, an elite team—lead by expert linguist Louise Banks (Amy Adams)—are brought together to investigate. As mankind teeters on the verge of global war, Banks and the team race against time for answers—and to find them, she will take a chance that could threaten her life, and quite possibly humanity.
Director Denis Villeneuve (Blade Runner 2049) cemented his auteur status with this superb and cerebral sci-fi masterpiece, featuring a stellar lead performance by Adams.
Banner image courtesy of PHOTOFEST
About the Speaker
Dr. Colette Salyk is an Assistant Professor of Astronomy at Vassar College who earned her BS from MIT and her PhD from CalTech. Dr. Salyk's research focuses on planetary formation using ground- and space-based telescopes.
Dr. Oksana Laleko is the Associate Professor of Linguistics at the State University of New York-New Paltz and Director of SUNY New Paltz's Linguistics Program. She earned her BA/MA from Petrozavodsk State University and her PhD from University of Minnesota. Her research includes syntax-information structure interface, bilingualism, language attrition and incomplete acquisition, and language context.