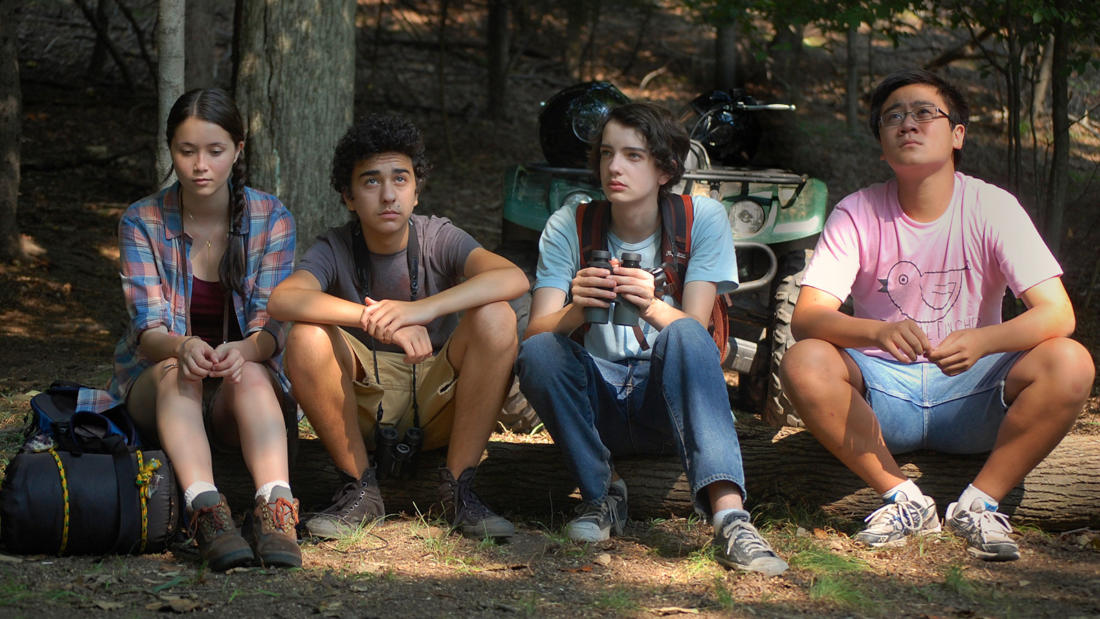 2022
with
Dr. Megan Gall
Associate Professor of Biology, Vassar College
and
Dr. Bruce Robertson
Associate Professor of Biology, Bard College
and
Jim Metzner
Moderator/host, Pulse of the Planet radio show
A Birder's Guide to Everything—

Look Around: Are birds adapting to a rapidly changing environment?
Program Description
This expert panel answers questions from the audience based on the film, including the nature of "birding" and the status of birds and other animals in a rapidly changing environment.
Film Synopsis
Teenaged birding fanatic David Portnoy takes an epic road trip with his best friends to solidify their place in birding history.
Teenaged birding fanatic David Portnoy (Kodi Smit-McPhee) thinks he's made the discovery of a lifetime. On the eve of his widower father's second wedding, David spots what may just be the extinct Labrador duck. After consulting with a famous local ornithologist, Lawrence Konrad (Ben Kingsley), he and the two other stalwart members of the local Young Birders Society (Michael Chen, Alex Wolff), joined by their headstrong photographer classmate Ellen (Katie Chang), take off on a rollicking, interstate road trip in search of a rare bird and elusive answers to teenage questions large and small.
About the Speaker
Dr. Gall's research focuses on (1) the role of sensory systems in animal communication, (2) sensory plasticity, and (3) the feedback loops between ecology, behavior and the design of animal sensory systems. Ph.D., Purdue University M.S. California State University Long Beach B.A. Pomona College.
Professor Robertson's research focuses on understanding the direct and indirect impacts of human activities on biodiversity, animal behavior, and species interactions, with special emphasis on how rapidly changing environments may disrupt evolved relationships and trigger behavioral maladaptation. B.S., University of Notre Dame; Ph.D., University of Montana.