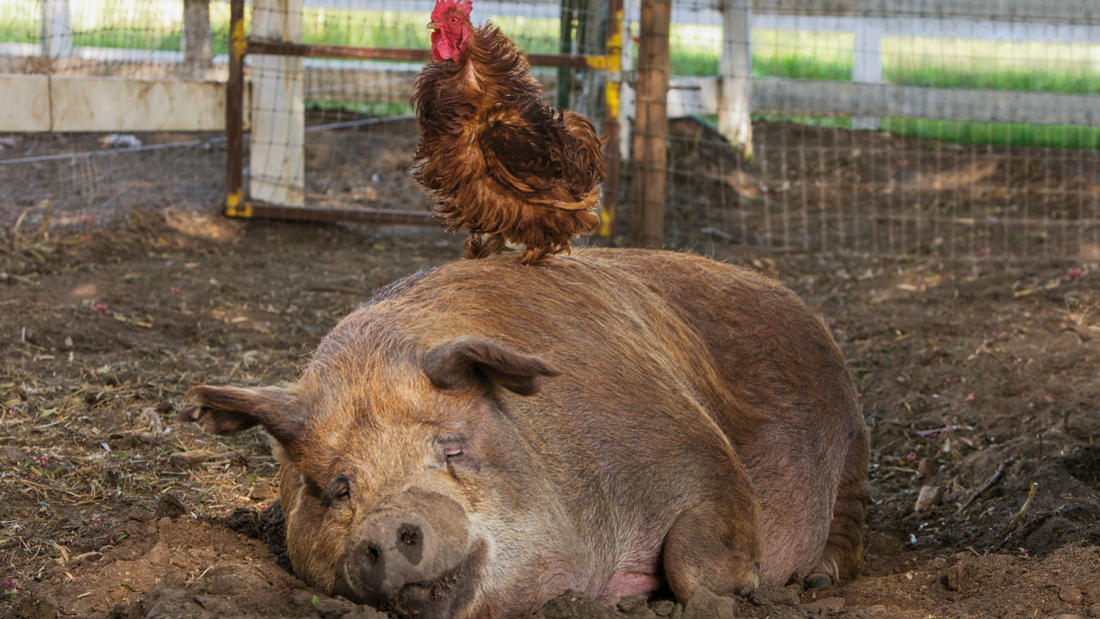 2022
with
Matt Anderson
Resiliency and Sustainability Manager, City of Coral Gables
and
Teddy Lhoutellier
Sustainability Manager, University of Miami
and
Irela Bagué
Chief Bay Officer (CBO), Miami-Dade County
moderated by
Rhonda Anderson
City of Coral Gables Commissioner
The Biggest Little Farm—

Demystifying the science of sustainability
Program Description
Sustainability is grounded in the practice of thinking about today and tomorrow. It strives to ensure that humans and other living things can access the natural resources necessary for their survival and well-being while also providing for future generations. Three leaders representing a major City, County, and University dive into how micro-sustainability practiced by individuals can have positively affect macro-sustainability solutions.

Film Synopsis
A couple are followed through their successes and failures as they work to develop a sustainable farm on 200 acres outside of Los Angeles.

A testament to the immense complexity of nature, The Biggest Little Farm follows two dreamers and a dog on an odyssey to bring harmony to both their lives and the land.
When the barking of their beloved dog Todd leads to an eviction notice from their tiny LA apartment, John and Molly Chester make a choice that takes them out of the city and onto 200 acres in the foothills of Ventura County, naively endeavoring to build one of the most diverse farms of its kind in complete coexistence with nature. The land they've chosen, however, is utterly depleted of nutrients and suffering from a brutal drought. The film chronicles eight years of daunting work and outsize idealism as they attempt to create the utopia they seek, planting 10,000 orchard trees and over 200 different crops, and bringing in animals of every kind—including an unforgettable pig named Emma and her best friend, Greasy the rooster. When the farm's ecosystem finally begins to reawaken, so does the Chesters' hope—but as their plan to create perfect harmony takes a series of wild turns, they realize that to survive they will have to reach a far greater understanding of the intricacies and wisdom of nature, and of life itself.
The Biggest Little Farm is directed by five-time Emmy-winner John Chester, with executive producer Laurie David (An Inconvenient Truth) and writer Mark Monroe (Icarus, The Cove, Chasing Ice).
About the Speaker
Matt has been with City for 7 years; his primary responsibility includes managing the City's sustainability and resiliency initiatives. This includes overseeing the implementation of the City's Sustainability Management Plan and working across all city departments, with residents, and the business community to develop policies/actions to reduce energy, water, fuel, and greenhouse gas emissions. Matt also helps lead the City's water quality and climate mitigation and adaptation efforts. Matt also serves as Co-Executive Director of Keep Coral Gables Beautiful that focuses on promoting environmental sustainability and educating the community to take action every day to reduce litter from our open spaces and waterways, improve recycling efforts, and keep our City Beautiful. Matt is a South Florida native and graduated from Florida International University with a Bachelor's degree in Environmental Studies and is a LEED AP O+M and an ENVISION Sustainability Professional.
Renewable Energy, Sustainability and Environmental Science are Teddy's passion. He started at the U in 2014, implementing the University's first comprehensive Sustainability Action Plan, after receiving a Silver ranking through the Sustainabiilty Tracking and Assessment Rating System program. Today, the University of Miami is a STARS Gold University. The office of sustainability's team he manages help initiate, monitor, track, promote, and advertise sustainability initiatives across divisions, schools and campuses. Green U, as the office is commonly known, is spreading sustainable development values everyday among UM community members. Teddy graduated Magna Cum Laude from Florida International University, holding a MS degree in Environmental Studies - Energy Policy. He also holds a LEED Green Associate and a Project Management Professional certificate. He worked for four years as an Environmental Science and Environmental Policy Instructor at Florida International University, and was the Outreach Coordinator for a Miami based Solar Panel Distributor. He's an active member of various environmental organizations in Miami Dade.
As the first Chief Bay Officer, Ms. Bagué acts as a liaison between County departments, County boards, external agencies, stakeholder groups, and local, state and federal governments to provide direction, emphasis, and coordination for all issues related to Biscayne Bay. This role focuses on water quality issues, policies and appropriations related to the health and recovery of Biscayne Bay. President & CEO of Bagué Group, a full-service consulting firm with over 20 years of experience in Florida with expertise in strategic communications, water policy, sustainability, climate mitigation, adaptation and resilience. Ms. Bagué is a former Governing Board Member of the South Florida Water Management District where she held the position of Vice-Chair. She is a longtime advocate of Everglades and Biscayne Bay restoration, climate change and promotes ethnic diversity and inclusion in the environmental movement. Ms. Bagué is chair of Miami-Dade County's Biscayne Bay Task Force, Vice-Chair of the Resilience Committee of the Greater Miami Chamber of Commerce and serves on the City of Coral Gables Sustainability Advisory Board.