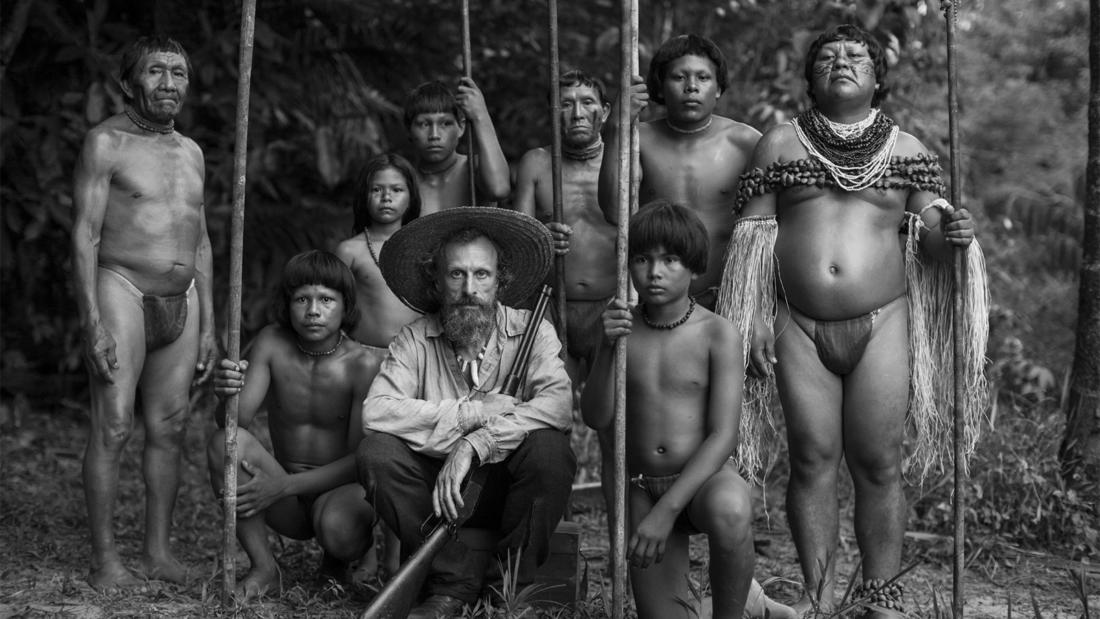 2022
with
Simone Whitecloud, PhD
Ecologist
Embrace of the Serpent—

Embracing plant medicines as spirit guides
Program Description
Ecologist Simone Whitecloud, Ph.D. discusses the role of plant guides to cross the Western science/Indigenous divide. Dr. Whitecloud shares her own experiences of plant medicines as a Native woman and a Western-trained scientist, and the tensions that arise, just as in the film, when these two worlds collide.
Film Synopsis
The story of the relationship between Karamakate, an Amazonian shaman and last survivor of his people, and two scientists who work together over the course of 40 years to search the Amazon for a sacred healing plant.
The film tells two stories, taking place in 1909 and 1940, both starring Karamakate (played as a young man by Nilbio Torres and as an older man by Antonio Bolivar) an Amazonian shaman and last survivor of his tribe. He travels with two scientists, German Theodor Koch-Grunberg (Jan Bijvoet) and American Richard Evans Schultes (Brionne Davis), to look for the rare yakruna, a sacred plant. The film is loosely inspired by the diaries written by the two scientists during their field work in the Amazon. Embrace of the Serpent won the Art Cinema Award in the Directors' Fortnight section at the 2015 Cannes Film Festival, and it was nominated for the Best Foreign Language Film at the 88th Academy Awards.
About the Speaker
Dr. Simone S. Whitecloud is a mother of one from the Lac du Flambeau Band of Lake Superior Chippewa. A native of New Orleans, she began traveling to California every summer in her teens to learn Native spirituality from her aunt and uncle, a Cheyenne medicine man. Her appreciation of plants as healers started with lupines on one such trip, and led to a doctoral program at Dartmouth College, where she studied the interactions of plants both with each other and with humans. This work took her to the alpine tundra of New England to study facilitation between plant species and the Arctic tundra of Greenland to document Inuit knowledge of plant usage. Her current work centers on indigenous food security in the Arctic and the chemical language of plants.