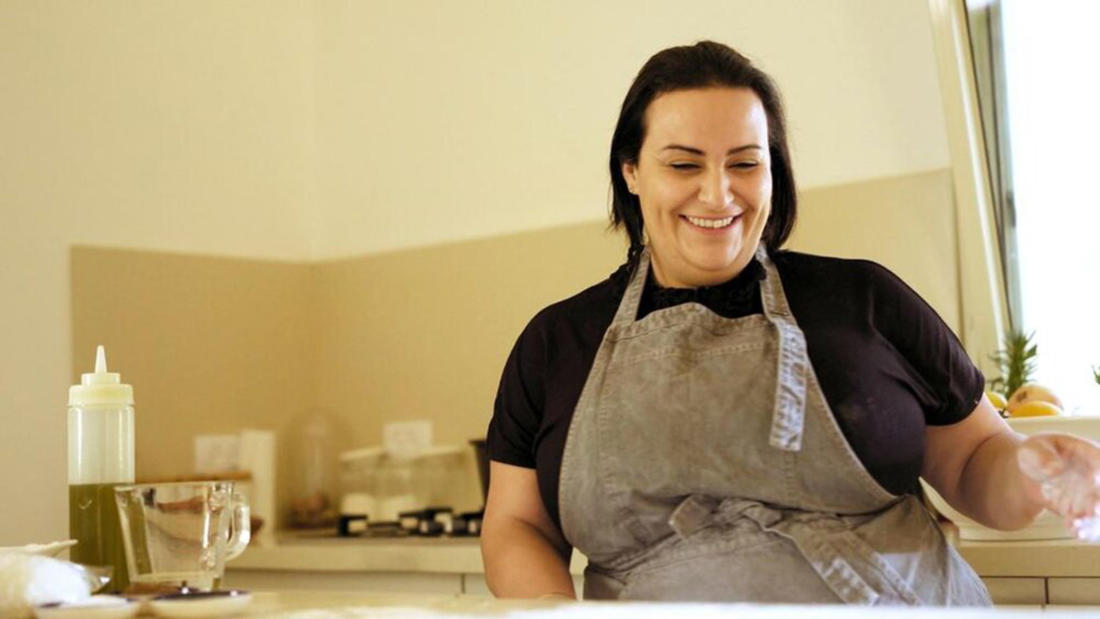 2022
with
Charlotte Rutledge
Chef, Baker, Former King Arthur Test Kitchen Director
Breaking Bread—

Building community and connection through recipe creation
Program Description
When people unite over a shared love of food, anything is possible. Research, tasting and tweaking ingredients to form flavors that give us pleasure, happiness, love and a sense of belonging. Learn the ins and outs of professional recipe development with Chef, baker and former King Arthur Test Kitchen Director Charlotte Rutledge in this video presentation on building connection through recipe creation.

Film Synopsis
Dr. Nof Atamna-Ismaeel—the first Muslim Arab to win Israel's MasterChef—is on a quest to make social change through food.
Welcome to the A-Sham Arabic Food Festival where food transcends boundaries. Founded by Dr. Nof Atamna-Ismaeel, the first Muslim Arab to win Israel's MasterChef, the festival invites Arab and Jewish chefs to collaborate in the kitchen. Connected by a shared culinary history, these chefs exchange stories, recipes and techniques–minus the politics and religion. A celebration of the region's diverse cuisines and people, Breaking Bread offers a mouthwatering taste of rich culinary traditions that will leave you wanting more.

Photo credit: Cohen Media Group
About the Speaker
With early training alongside her father, Charlotte learned to love baking from a young age. She spent the first part of her career practicing her skills in restaurants in the U.S. and England. Then in 2011, she joined the King Arthur Baking Company test kitchen where she led a team of bakers in developing, writing, and curating high-quality recipes for home bakers across the country. Now, over 10 years later, Charlotte is embarking on a new career journey, working to spread her joy and knowledge of cooking and baking via her newsletter, Balanced Diet. She is also teaching classes and partnering with other brands to bring her recipes to life in fun new ways. She delights every day in the adventures that unfold in her kitchen.