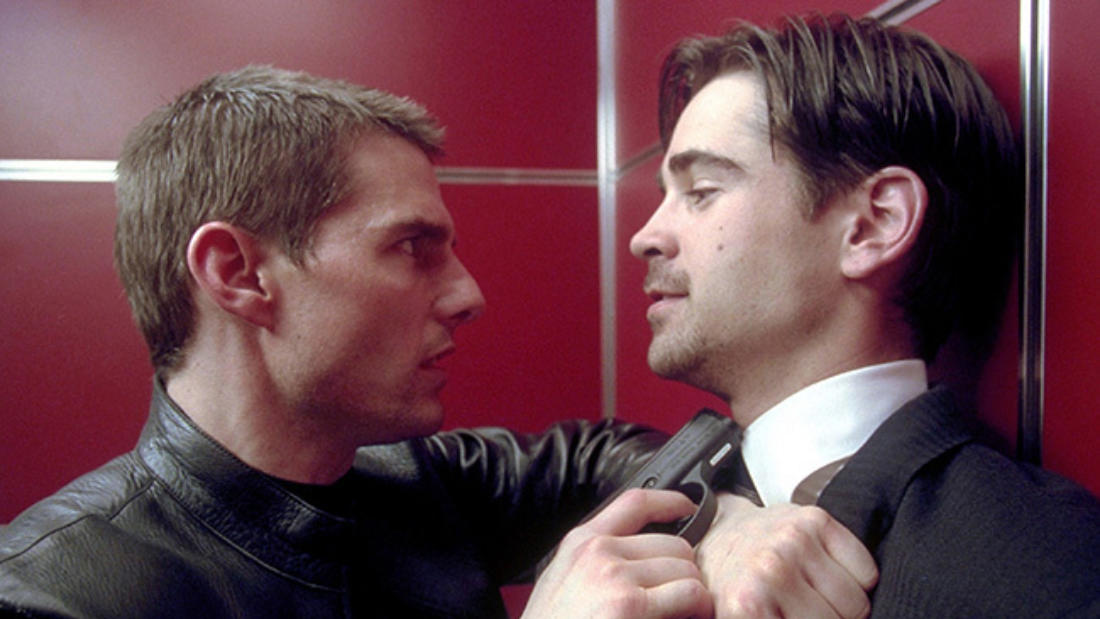 2022
with
Chi-Ren Shyu
Shumaker Endowed Professor, Electrical Engineering and Computer Science, University of Missouri
Minority Report—

AI: Prediction, trust, and data
Program Description
How bad is a bad prediction? In matters of life and death, should artificial intelligence be trusted? Within 30 years, human-augmented AI may predict what will happen exactly in the next 48 hours—are we ready? Why are ethics in AI critical when we embrace the power of AI in our daily life? MU Engineering professor Chi-Ren Shyu explores some of the machine learning concepts and real-world applications behind the film.
Presented as part of the 2022 National Evening of Science on Screen.
Film Synopsis
In a future where a special police unit is able to arrest murderers before they commit their crimes, an officer from that unit is himself accused of a future murder.

Based on a story by famed science fiction writer Philip K. Dick, Steven Spielberg's Minority Report is an action-detective thriller set in Washington D.C. in 2054, where police utilize a psychic technology to arrest and convict murderers before they commit their crime. Tom Cruise plays the head of this Precrime unit and is himself accused of the future murder of a man he hasn't even met.

Photo credit: 20th Century Fox
About the Speaker
Chi-Ren Shyu (he/him/his) is a Paul K. and Dianne Shumaker Endowed Professor in electrical engineering and computer science and serves as the director of the MU Institute for Data Science and Informatics where 60 interdisciplinary core faculty from 22 departments/schools support more than 150 graduate students in the MS degree program in Data Science & Analytics and PhD degree program in Informatics with emphasis areas in bioinformatics, health informatics, and geospatial informatics. Shyu has organized and chaired technical program committees for several IEEE conferences, such as IEEE HealthCom 2011 (Columbia, Missouri, USA), IEEE BigMM 2016 (Taipei, Taiwan), IEEE BIBM 2017 (Kansas City, Missouri), and IEEE BIBE 2018 (Taichung, Taiwan). Since joining MU in 2000, Shyu has received several awards including the National Science Foundation CAREER award, Engineering Faculty Research Award, Engineering Teaching Excellence Award, the University of Missouri Faculty Interdisciplinary Entrepreneurial Award, UM System President's Leadership Award and seven computer science teaching awards. His current research focuses on digital health, explainable AI, quantum computing and spatial Big Data analytics. He is a Fellow of the American Medical Informatics Association.