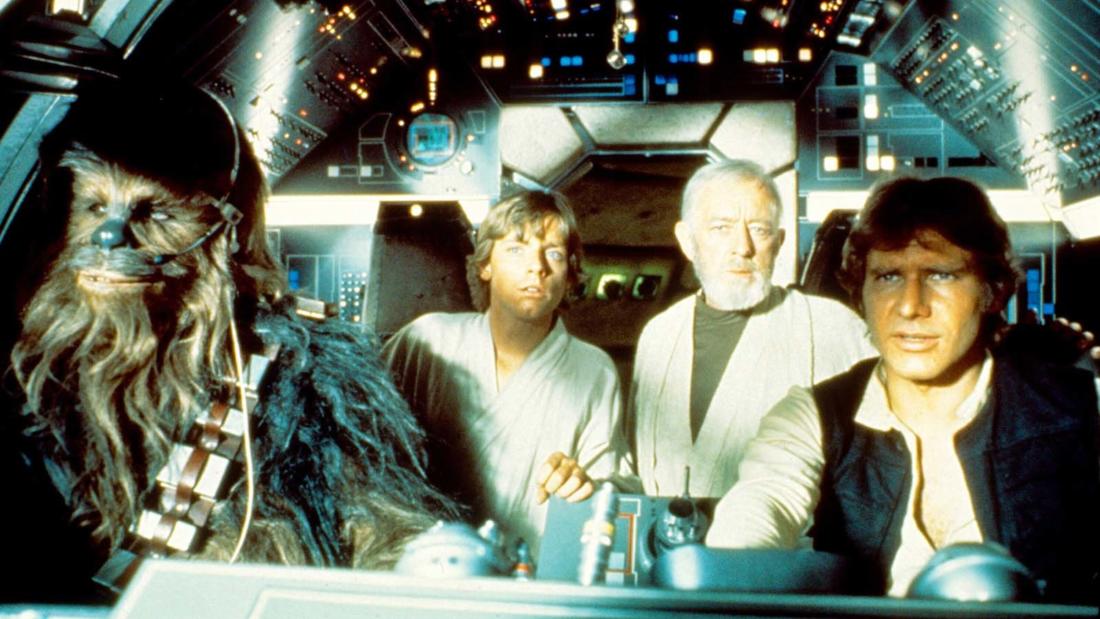 May 28
2022
Star Wars Episode IV: A New Hope—

A long time ago in a galaxy far, far away... could all that really happen?
Program Description
University of Iowa Associate Professor of Physics and Astronomy Kenneth G. Gayley joins us before a special 45th anniversary screening of STAR WARS to discuss the science of the film and whether or not it's actually something that could happen.
Film Synopsis
Luke Skywalker joins forces with a Jedi Knight, a cocky pilot, a Wookiee and two droids to save the galaxy from the Empire's world-destroying battle station, while also attempting to rescue Princess Leia from the mysterious Darth Vader.

The Imperial Forces—under orders from cruel Darth Vader (David Prowse)—hold Princess Leia (Carrie Fisher) hostage, in their efforts to quell the rebellion against the Galactic Empire. Luke Skywalker (Mark Hamill) and Han Solo (Harrison Ford), captain of the Millennium Falcon, work together with the companionable droid duo R2-D2 (Kenny Baker) and C-3PO (Anthony Daniels) to rescue the beautiful princess, help the Rebel Alliance, and restore freedom and justice to the Galaxy.

Photo credit: 20th Century Fox