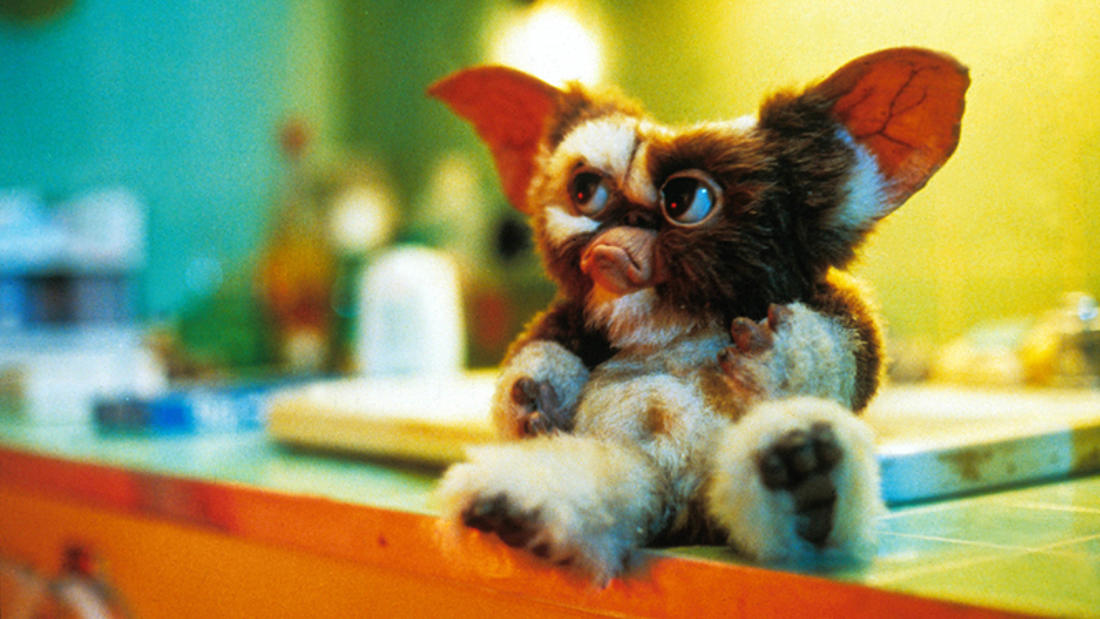 2022
with
KU Department of Ecology and Evolutionary Biology Scholars
Gremlins—

3 Rules of Mogwai: Budding, circadian rhythms, and photosensitivity
Program Description
Break out your favorite ugly sweater and head to the microcinema for an irreverent holiday screening of this campy classic. You'll kick off the night with a pre-show conversation with KU Department of Ecology and Evolutionary Biology scholars exploring the 3 Rules of Mogwai: Budding, Circadian Rhythms, and Photosensitivity. With interactive movie props and holiday cookies, this is one film event you won't want to miss (as long as you're home before midnight...).
Film Synopsis
A young man inadvertently breaks three important rules concerning his new pet and unleashes a horde of malevolently mischievous monsters on a small town.

With its Christmas lights and dusting of snow, Kingston Falls is an idyllic small town — until the gremlins take over. A father returns from Chinatown with an unusual pet, a Mogwai — a gift for his son. The rules are simple: Keep your Mogwai away from water, bright lights and, most importantly, never, never feed him after midnight. But the rules are inadvertently broken, and the consequences multiply at an alarming rate.
Banner image courtesy of Warner Bros. Pictures