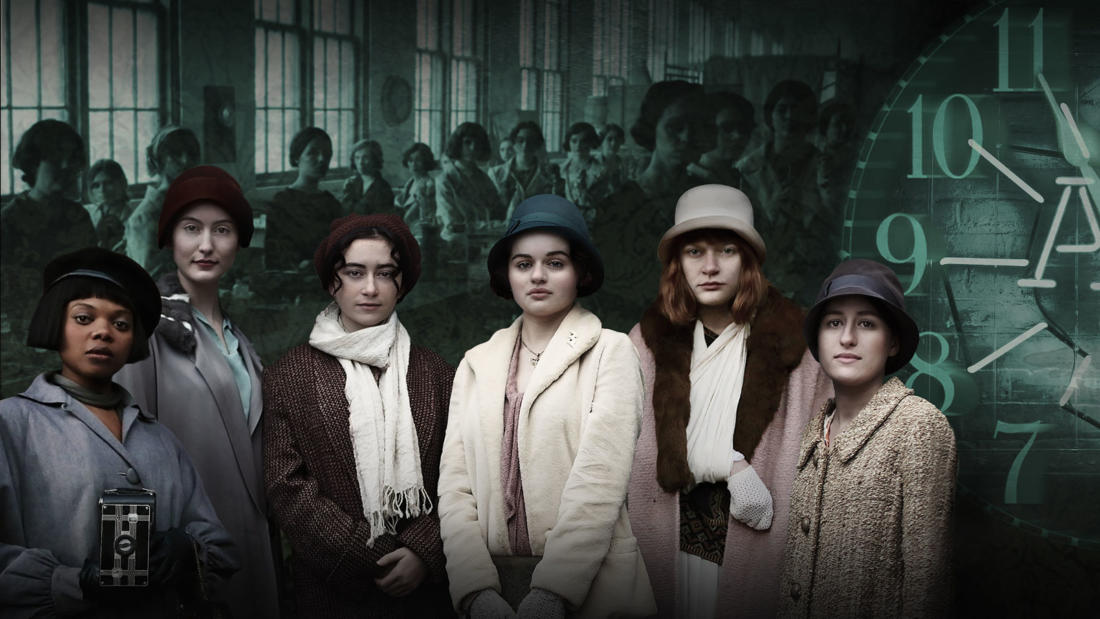 2021
with
Don Hudson
Chair, Maine Yankee Community Advisory Panel ; Former president, Chewonki
Radium Girls—

What's left after decommissioning a nuclear power station?
Program Description
Biologist and educator Don Hudson discusses his involvement with the decommissioning and dismantlement of the Maine Yankee nuclear power station following its shutdown in 1997 after 24 years of operation. Decommissioning was completed in 2008, yet the spent fuel and the reactor internals remain in a hi-tech, above-ground storage installation on Bailey Point in Wiscasset. For how long?
Film Synopsis
When mysterious ailments strike a dial painter at American Radium, a dark truth emerges: She is not the first in the watch factory to fall ill. Her sister's legal fight against the corporation in 1928 launched workplace safety reforms and closer study of the dangers of radioactivity.
Based on true events of the 1920's, Radium Girls stars Emmy and Golden Globe nominee Joey King and Abby Quinn as Bessie and Jo Cavallo, sisters who dream of Hollywood and Egyptian pyramids as they work painting luminous watch dials at the American Radium factory in New Jersey. When Jo loses a tooth, Bessie's world is turned upside down as a mystery slowly unravels. She discovers a corporate cover-up and, in a radical coming-of-age story, Bessie and the Radium Girls decide to take on American Radium. Based on historical events, the national sensation following the notorious case of the Radium Girls in 1928 ultimately led to significant and lasting impact in the area of workplace health and safety and the study of radioactivity.
Radium Girls marks the feature directorial debuts of Emmy-winning and Academy-Award nominated producer Lydia Dean Pilcher and filmmaker Ginny Mohler, who co-wrote the award-winning original screenplay for Radium Girls with Brittany Shaw. The film made its world premiere at the 2018 Tribeca Film Festival.
Banner image courtesy of Juno Films
About the Speaker
Don Hudson is chair of the Maine Yankee Community Advisory Panel. He lives about five miles downstream from Bailey Point in Arrowsic, and was President of Chewonki at the time of decommissioning. Don is a biologist and educator who now spends his time as a volunteer. Don was a founding board member of the International Appalachian Trail, the Friends of Baxter State Park, the Allagash Wilderness Waterway Foundation and the Friends of Katahdin Woods & Waters. He has represented Maine on the Gulf of Maine Council on the Marine Environment and the Maine Aomori Sister State Advisory Council.