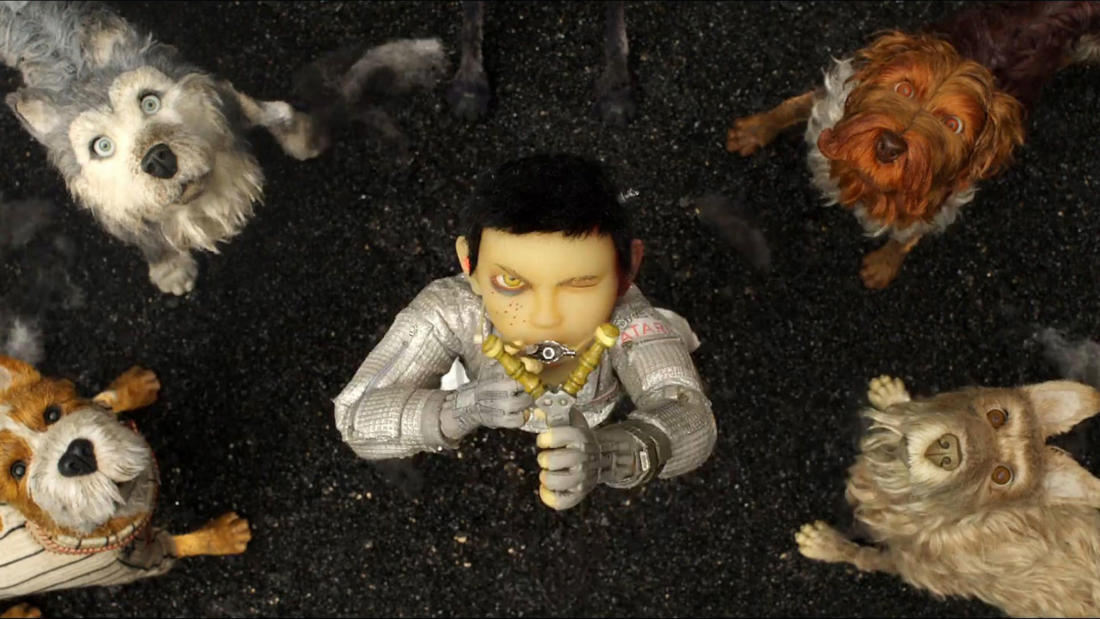 2021
with
Rachelle Yankelevitz
Assistant Professor of Psychology, Rollins College
Isle of Dogs—

Dog is love
Program Description
Experimental psychologist Rachelle Yankelevitz explores what makes dogs so special to us. Is it their intelligence, their problem-solving ability, their sheer smarts? No; in fact dogs are not so remarkable in these areas. But they are remarkable at understanding humans, and we love them for that. The program reviews some research from the field of animal behavior that reveals that dogs know us better than we know ourselves. This specialization is why dogs have such an important place in the emotional lives of those who identify as dog people.
Before the presentation, audience members met adoptable pups brought by co-host Pet Rescue by Judy.
Film Synopsis
In the future, an outbreak of canine flu leads the mayor of a Japanese city to banish all dogs to an island garbage dump. When a boy arrives on the island to find his beloved pet, the outcasts embark on an epic journey.
ISLE OF DOGS tells the story of Atari Kobayashi, 12-year-old ward to corrupt Mayor Kobayashi. When, by executive decree, all the canine pets of Megasaki City are exiled to a vast garbage-dump, Atari sets off alone in a miniature Junior-Turbo Prop and flies to Trash Island in search of his bodyguard-dog, Spots. There, with the assistance of a pack of newly-found mongrel friends, he begins a journey that will decide the fate and future of the entire Prefecture.
Photo courtesy of PHOTOFEST
About the Speaker
Dr. Rachelle Yankelevitz is an assistant professor of psychology at Rollins College with a focus on the applied and experimental analysis of human and nonhuman animal behavior. Some areas of interest include using behavior analysis to help children be safe around dogs, to train dogs and their people to live together better, and to help cats become more adoptable. Her courses include Dog is Love: The Science of Human-Animal Interaction, a rat behavior lab, and Comparative Animal Behavior. Her volunteer animal shelter work has included working with every sort of dog imaginable, fostering over 125 cats, and running a foster program. Her own dog, cat, and birds provide lots of fun research ideas and insights.