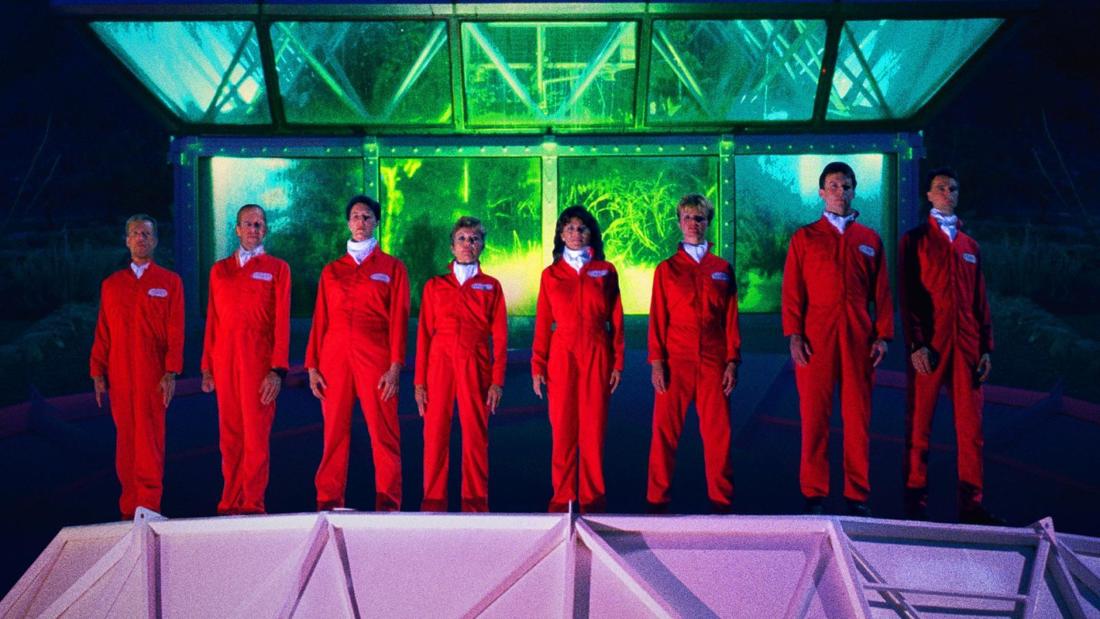 2021
with
Kelley Bass
Chief Executive Officer, Museum of Discovery
and
Janet Lanza
Emeritus Professor of Biology, University of Arkansas
and
Jim Winter
Emeritus Research Professor, University of Arkansas at Little Rock
moderated by
Rachel Norris
Biology teacher, Little Rock Central High School
Spaceship Earth—

[VIRTUAL] SPACESHIP EARTH at Arkansas Cinema Society
Program Description
In this virtual event, a panel of scientists discusses the legacy of Biosphere 2.
Film Synopsis
In 1991, eight visionaries embark on a two-year experiment to quarantine themselves inside Biosphere 2—a self-engineered replica of Earth's ecosystem.
Spaceship Earth is the astonishing story of eight visionary people who in 1991 spent two years isolated within a self-built, closed system environment called Biosphere 2. These individuals came together not as scientists, but as a theater troupe motivated by the ethos of "learning by doing." Their expeditions led them to build a functioning ranch in New Mexico, sail around the world in a ship of their own making, and ultimately create a model of Earth's ecosystem to help model sustainable living and contribute to mitigating the risks of climate change. Directed and produced by Matt Wolf (Teenage, Recorder: The Marion Stokes Project), Spaceship Earth intermixes never-before-seen archival footage with present-day interviews with the Biospherians to tell a stranger-than-fiction story we would do well to reflect upon in this time when the future is uncertain.
Banner image courtesy of ecotechnics.edu
About the Speaker