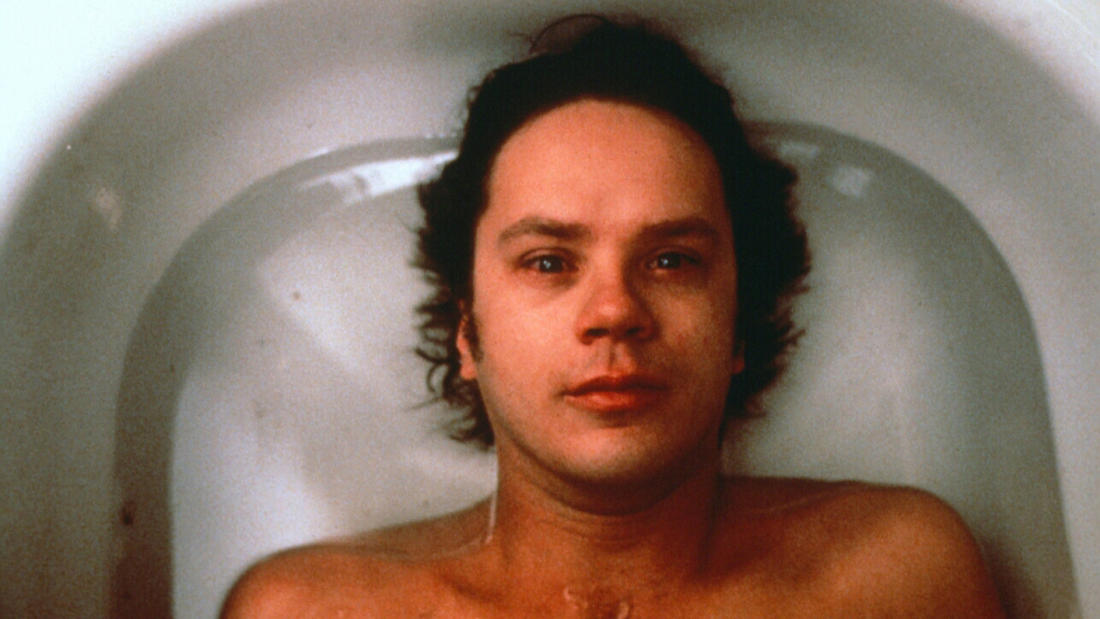 2021
with
Bernard McGrane
Professor of Sociology, Chapman University
Jacob's Ladder—

The symbols and spirituality of JACOB'S LADDER
Program Description
At this educational drive-in, sociology professor and meditation teacher Bernard McGrane engages the audience in a discussion about the themes, symbols, and spiritual investigations presented in Adrian Lyne's provocative work of cinema art.
Film Synopsis
Mourning his dead child, a haunted Vietnam War veteran attempts to uncover his past while suffering from a severe case of dissociation.
A cerebral and often unsettling blend of character drama, mystery, and horror that ultimately transcends its genre trappings to deliver a profound and transcendent cinematic experience, Jacob's Ladder stars Tim Robbins as Jacob Singer, a Vietnam War veteran who finds himself plagued by flashbacks and surreal hallucinations upon his return home. Falling apart as the world around him distorts into increasingly disturbing images, Jacob is alternately aided by his girlfriend Jezzie (Elizabeth Peña), ex-wife Sarah (Patricia Kalember), and kindly chiropractor and friend Louis (Danny Aiello), trusted allies whose intentions Jacob begins to question. Heralded as "a bold, powerful psychological horror film" by Chicago Reader's Jonathan Rosenbaum and celebrated by audiences and critics alike upon its opening, Jacob's Ladder is an unforgettable film that has found increased appreciation since its release in 1990.
Banner image courtesy of Carolco/Photofest
About the Speaker
Bernard McGrane (Ph.D. New York University) is a Professor of Sociology at Chapman University in Orange, California. His principle fields of study have been sociology, philosophy, anthropology, and intellectual history, and he has poured his passions for writing and teaching into his works Beyond Anthropology, Society and the Other; The Un-TV and the 10 MPH Car: Experiments in Personal Freedom and Everyday Life; This Book is Not Required, An Emotional Survival Manual for Students; and Watching Television is Not Required. He is also featured in two educational videos: The Ad and the Id: Sex, Death and Subliminal Advertising and The Ad and the Ego: Advertising and Identity. He offers a wide variety of courses: Social Psychology, Sociology of Death and Dying; Sexual Literacy and Society; Mass Communications and Society; Advertising and Society; Honors: Death, Self and Society; Honors: Cosmology Self and Society; Honors: Social Movements of the Sixties. He also offers a number of meditation courses, notably Ancient Wisdom and Modern Madness—Mind, Self and Society in Tibetan Buddhism, a relatively inexpensive ten-day travel/meditation course to a Tibetan American Meditation center in the Colorado Rockies called Shambhala Mountain Center. Learn more at https://www.chapman.edu/our-faculty/bernard-mcgrane.