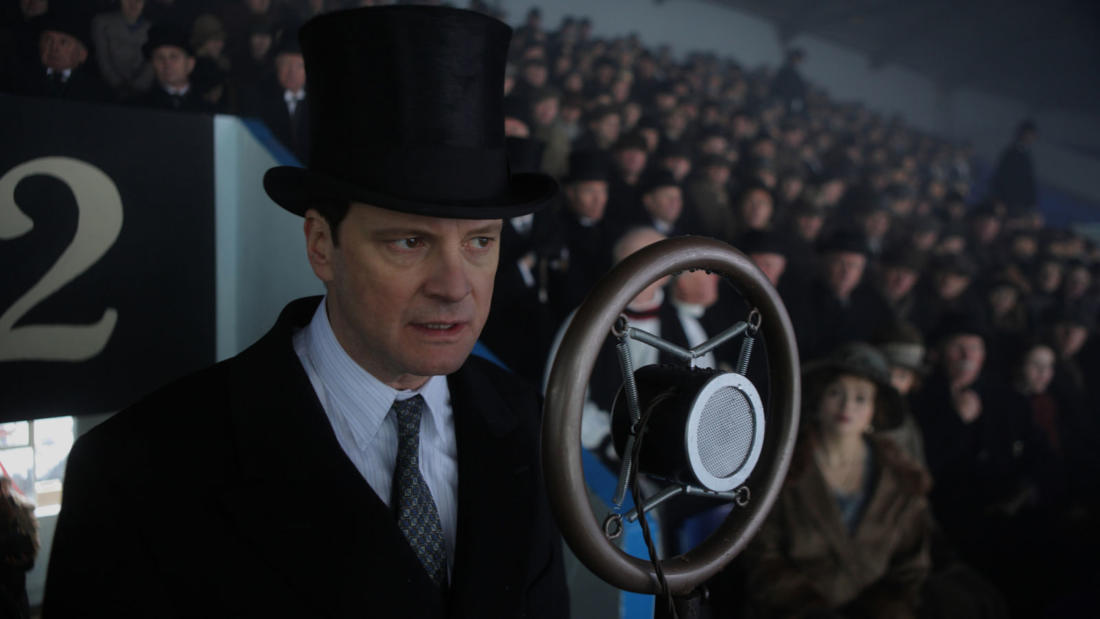 2021
with
John Gomez
Speech pathologist, Los Angeles Unified School District; Filmmaker, WHEN I STUTTER
The King's Speech—

The science and humanity of stuttering
Program Description
Speech pathologist John Gomez the causes, treatments, and challenges of stuttering.
Film Synopsis
The story of King George VI, his impromptu ascension to the throne of the British Empire in 1936, and the speech therapist who helped the unsure monarch overcome his stammer.
The King's Speech is based on the true story of Prince Albert—Queen Elizabeth II's father—and his remarkable friendship with eccentric speech therapist Lionel Logue, who helped him overcome his lifelong stutter. As the second son of George V, Prince Albert was not expected to become King, but when his brother, David chose to abdicate in order to marry Wallis Simpson, Bertie succeeded him and in 1936 was crowned King George VI. When Albert was thrust into the international spotlight, Lionel Logue helped him find a voice with which to lead the nation.

The film's many trophies include four Academy Awards (including Best Film, Best Director, and Best Actor), one Golden Globe, and seven BAFTAs.
Image courtesy of the Weinstein Company and Photofest
About the Speaker
John Gomez, M.A., CCC-SLP, moonlights as a filmmaker. His days are spent as a Speech Pathologist for the Los Angeles Unified School District and as part-time faculty at California State University teaching a graduate-level course on stuttering.
Born and raised in Northern New Mexico, John attended Colorado College where he earned a degree in Philosophy and American Ethnic Studies. He originally moved to Los Angeles to become an actor but disillusionment with the industry led John to a career in speech pathology. In 2009, he graduated from California State Los Angeles University with a master's degree in communication disorders.
John's first feature film, WHEN I STUTTER, premiered at the Cleveland International Film Festival in April of 2017. WHEN I STUTTER has been admired for its ability to effectively raise awareness about people who stutter and their challenges in life. The film has won 7 awards, been an official selection in over 15 film festivals with over 100 screenings worldwide. In 2017, John was honored with the Emerging Filmmaker Award from the prestigious Chagrin Documentary Film Festival.