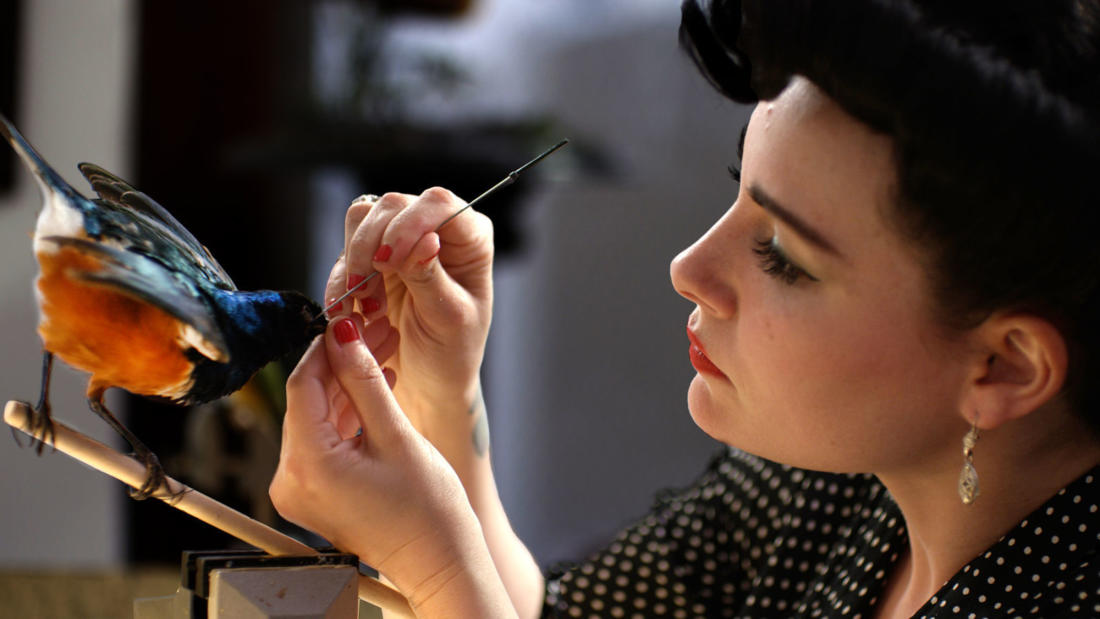 2021
with
Liz Crooks
Director, University of Iowa Pentacrest Museums
and
Cindy Opitz
Director of Research Collections, University of Iowa Museum of Natural History
Stuffed—

[ONLINE] The right stuff: The educational value of taxidermy
Program Description
In this live, online presentation, museum director Liz Crooks and research collections director Cindy Opitz discuss the University of Iowa Museum of Natural History's collections and the art and educational impact of taxidermy. Trust us, they know their stuff!

Presented as part of the 2021 National Evening of Science on Screen.
Film Synopsis
An exploration of the surprising world of taxidermists: passionate artists who push creative boundaries while revealing the importance of preserving nature.
"Stuffed" is a documentary feature film about the surprising and unique world of taxidermy.
Through the eyes and hands of passionate renowned artists across the world, the film allows the audience to dip into and explore this diverse subculture, where sculptors must also be scientists. It is a genre of art, formed by a collection of people who have a fanaticism for nature, matched only by their desire to protect it. They love animals and see life where others only see death. In an unexpected twist, "Stuffed" reveals the importance of preserving nature, using taxidermy as its unlikely vehicle, and the taxidermist as its wild driver.
Banner image courtesy of Music Box Films