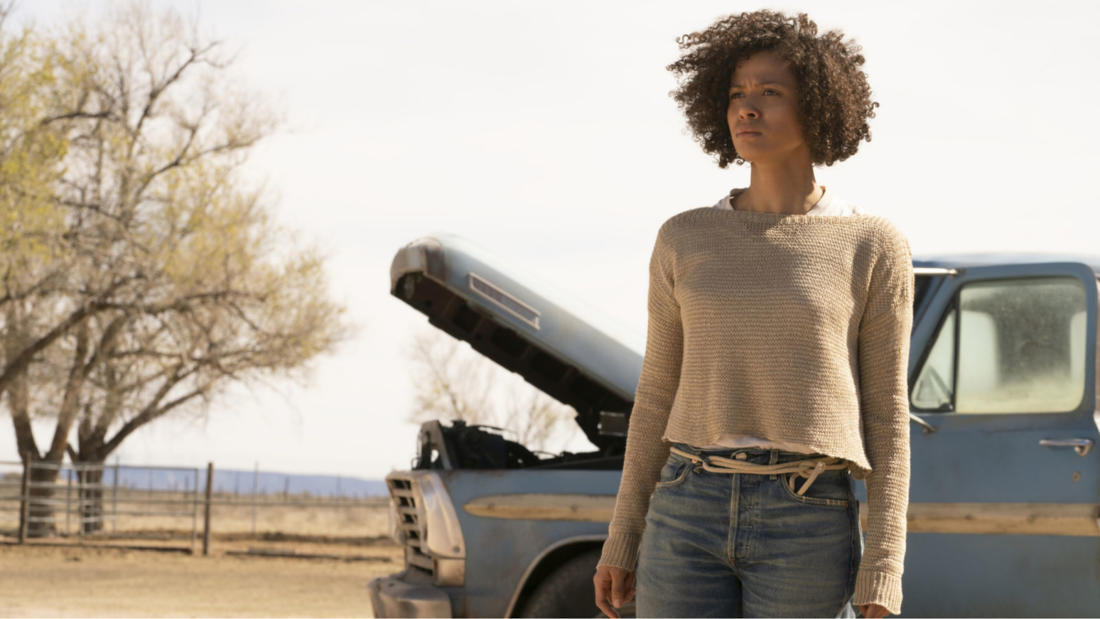 2021
with
Hannah Bonner
Poet and essayist
Fast Color—

[ONLINE] The future is female: Sci-fi
Program Description
While the sci-fi genre is filled with fierce female characters (Ellen Ripley, Leia Organa, Sarah Conner, Uhura), traditionally women have not had the opportunity to tell sci-fi stories. But when female filmmakers imagine a world outside of this world, they create entirely different views of the future—utopias and dystopias with depth, complex relationships between humans and machines, and a sensibility unique to the genre. This online FilmScene 101 "mini" will explore four science fiction films directed by women and their impact on the industry and audiences.
DEEP IMPACT (1998, dir. Mimi Leder)
FAST COLOR (2019, dir. Julia Hart)
HIGH LIFE (2019, dir. Claire Denis)
STRANGE DAYS (1995, dir. Kathryn Bigelow)
Film Synopsis
A woman in hiding is forced to go on the run when her superhuman abilities are discovered. Years after abandoning her family, the only place she has left to hide is home.
Hunted by mysterious forces, a young woman who has supernatural abilities must go on the run when her powers are discovered. With nowhere else to go, she flees back to her family and the farmhouse she abandoned long ago. There, while being pursued by the local sheriff, she begins to mend the broken relationships with her mother and daughter and learns that the power she needed was inside her all along.

Banner image courtesy of Lionsgate/Codeblack Films/Photofest
About the Speaker
Hannah Bonner's poetry has appeared in Asheville Poetry Review, PromptPress, Schlag, So to Speak, The North Carolina Literary Review, The Pinch Journal, The Vassar Review, Tinderbox Poetry Journal, and Two Peach. Her essays have been published in Bright Wall/Dark Room, Bustle, The Little Patuxent Review, and VIDA: Women in the Literary Arts. She has published academic articles on HBO's Girls, social media, performance art, and archives for scholarly publications such as Routledge and South Central Review, among others. She holds a BA in english and creative writing from UNC-Chapel Hill and an MA in film studies from the University of Iowa.