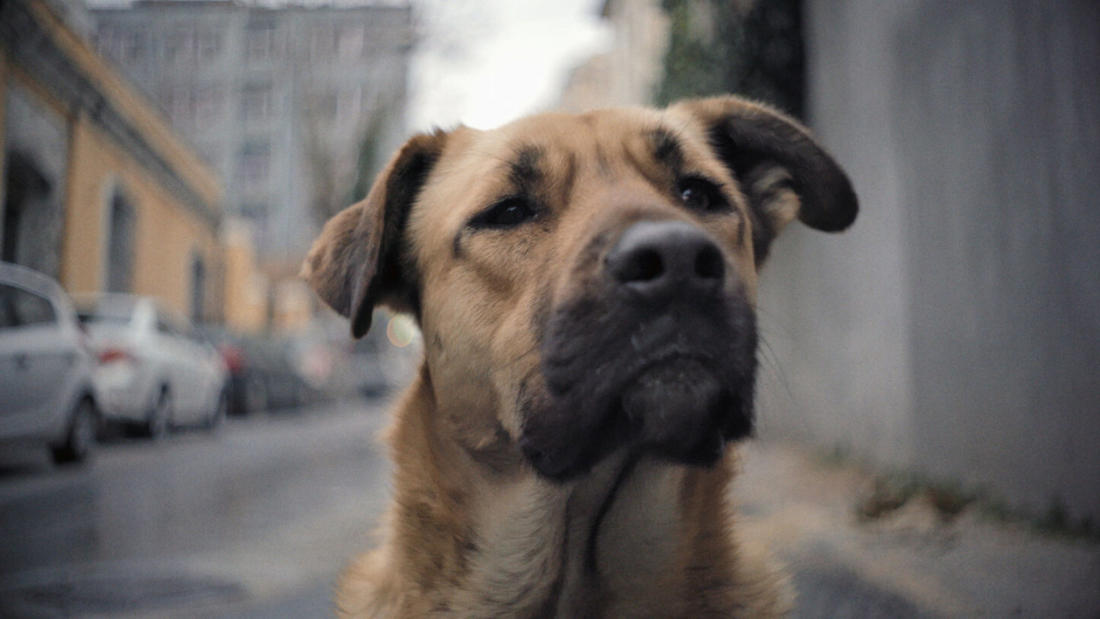 2021
with
Tina M. Spring
Owner, Sit Happens Dog Training; Co-host, Your Family Dog podcast; SE Regional Coordinator, Doggone Safe
Stray—

[ONLINE] Street smarts: Living with feral dogs
Program Description
Dog trainer Tina Spring shares what she has learned about the unique personalities, behaviors, and challenges of feral dogs like Caribbean potcake dogs, Nigerian village dogs, and Puerto Rican sato dogs as both a trainer and an owner.
Presented as part of the 2021 National Evening of Science on Screen.
Film Synopsis
This immersive look at the lives of stray dogs on the streets of Istanbul examines human society through their eyes and ears.
STRAY explores what it means to live as a being without status or security, following three strays as they embark on inconspicuous journeys through Turkish society.
Zeytin, fiercely independent, embarks on adventures through the city at night; Nazar, nurturing and protective, easily befriends the humans around her; while Kartal, a shy puppy living on the outskirts of a construction site, finds companions in the security guards who care for her. The strays' disparate lives intersect when they each form intimate bonds with a group of young Syrians with whom they share the streets.
Director Elizabeth Lo's award-winning film is a critical observation of human civilization through the unfamiliar gaze of dogs and a sensory voyage into new ways of seeing.
Banner image courtesy of Magnolia Pictures
About the Speaker
Tina M.Spring is the owner of Sit Happens Dog Training, LLC, SE Regional Coordinator for Doggone Safe, APDT, AKC CGC & STARR Puppy Program Evaluator, Member BNI, Mentor Trainer, Animal Behavior College and CATCH dog training. Tina is also the co-host of the Your Family Dog Podcast.

Tina started training dogs in 1979 as a child. She assisted her parents with classes, puppy rearing, training and even stewarded at many matches and shows. Her love of dogs and love of teaching led her to working with dogs and families. She specializes in fear and aggression as well as in providing safety programs.
In 2005 Tina authored her first book, "90 Days to the Perfect Puppy" which has had rave reviews by other training professionals and customers alike. This book is now being released as part of an online puppy rearing program.
Originally from upstate New York, Tina has lived in Georgia since 1995. She has three dogs of her own – A pug named, Alberto who is mostly deaf, Marco & Jack, the Potcakes (feral island dogs), from Turks & Caicos Islands. She was a human foster parent and is a Mom and a Grandmother to three beautiful grandchildren.