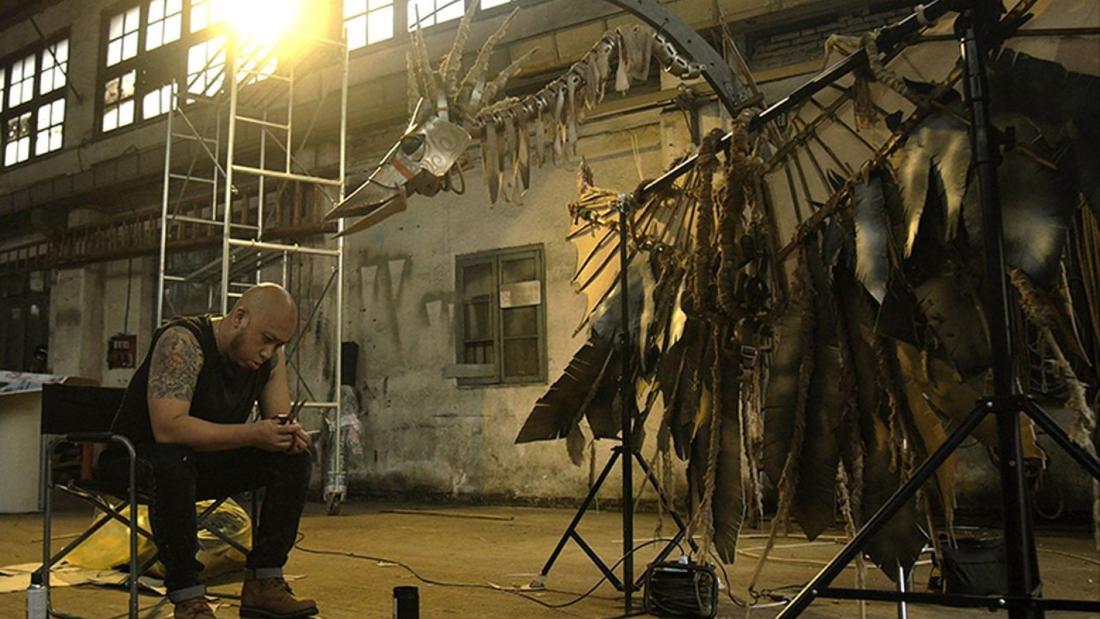 2021
with
Aleksandra C. Stark
Assistant Professor of Neurology, Geisel School of Medicine at Dartmouth College
and
Mary Lou Aleskie
Howard L. Gilman '44 Director of the Hopkins Center for the Arts
moderated by
Jeffrey A. Cohen
Chair and Professor of Neurology, Geisel School of Medicine at Dartmouth College
Our Time Machine—

Storytelling and memory care
Program Description
Neurologists Jeffrey Cohen and Aleksandra Stark and Hopkins Center for the Arts director Mary Lou Aleskie discuss how the arts can be part of memory care.

Film Synopsis
An artist losing his father to dementia attempts to capture their shared memories through a stage show performed by fantastical life-sized puppets.
Shaken by the news of his father's dementia, artist Maleonn creates "Papa's Time Machine," a wondrous time-travel adventure performed on stage with life-size mechanical puppets. Through the play's production, he confronts his own mortality. Maleonn finds grace and unexpected joy in this moving meditation on art, the agonies of love and loss, and the circle of life.