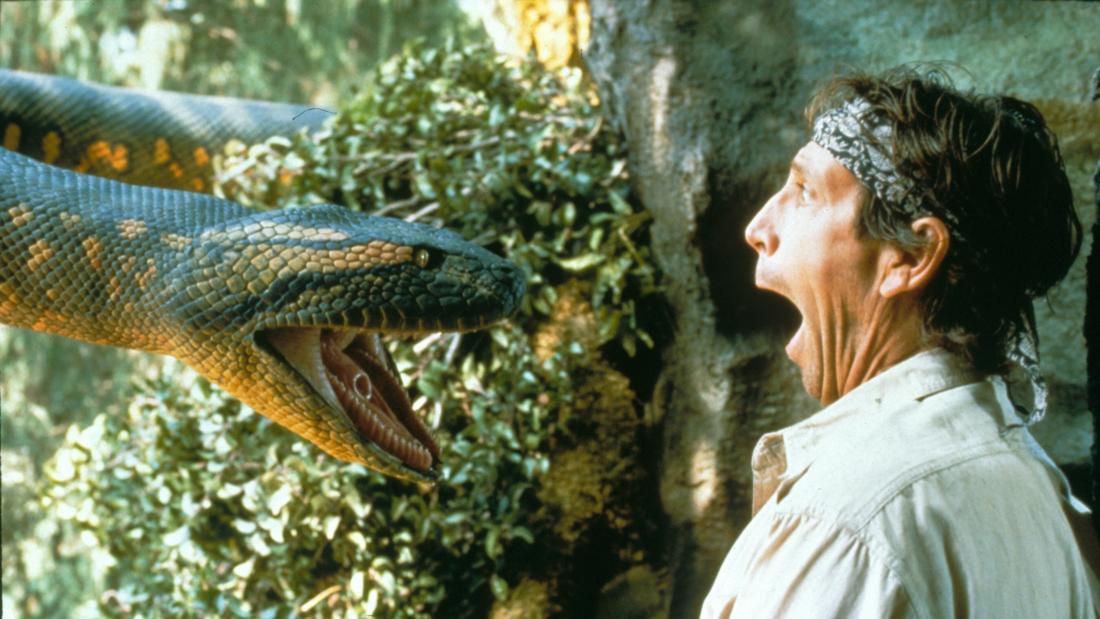 2021
with
Phil Tacata
Instructor of Classes, Petaluma Wildlife Museum
and
Bella Sessi
Animal care technician, Petaluma Wildlife Museum
Program Description
A conversation with staff of the nation's largest high school student–run wildlife museum, which features an extensive collection of live snakes.
Film Synopsis
A National Geographic film crew is taken hostage by an insane hunter, who takes them along on his quest to capture the world's largest — and deadliest — snake.
A documentary crew, headed by anthropologist Steve Cale (Eric Stoltz) and director Terri Flores (Jennifer Lopez), journeys to the depths of the Amazon in search of the mysterious Shirishama Indians. En route, they rescue a hunter (Jon Voight) from his sinking boat and take him on board. After the ship's captain is attacked by a poisonous insect and goes comatose, the hunter commandeers the boat, takes the crew hostage, and drags them along on his insane quest to capture a giant anaconda.
About the Speaker
The nonprofit Petaluma Wildlife & Natural Science Museum, a multi-room institution on the campus of Petaluma High School, is largest student-run museum of its kind in the U.S. Its collection includes over 100 taxidermy animals and dozens of live species, including a large number of snakes.

Phil Tacata is the Instructor of Classes at the PWM and is also the director of the Marine Science program at Petaluma High, where he has taught science since 2014. In 2018, Phil was doubly honored as the California League of High Schools Teacher of the Year for Sonoma/Mendocino/Lake/Humboldt counties as well as a finalist for the Sonoma County Office of Education Teacher of the Year. Phil was offered the position of PWM Instructor of Classes in 2018, and he felt he had the skills, vision, and passion to re-ignite, develop, and grow a fantastic legacy program here for a very unique and special group of students at PHS. Phil recognizes the willingness and fervor with which our high school students teach elementary-age kids concepts that are at the core of some very harsh and serious real-world conservation issues affecting our world today. His favorite animal at the museum is Kiara the hypomelanistic Burmese python, and his favorite non-PWM museum is the Monterey Bay Aquarium.
Bella Sessi is the Animal Care Technician at the PWM. She was a student docent starting in 2013, began working for the museum in 2014, and became the Animal Care Tech in 2019. The Museum has been a huge part of Bella's life since she was a student, and has this program and all the people involved to thank for inspiring her to build her life doing what she loved. Bella enjoys working with the public and getting the teach visitors about the amazing collections here at the PWM. Her favorite animal at the museum is Voldemort the Western Hognose Snake, and her favorite non-PWM museum is the Field Museum in Chicago, Illinois.