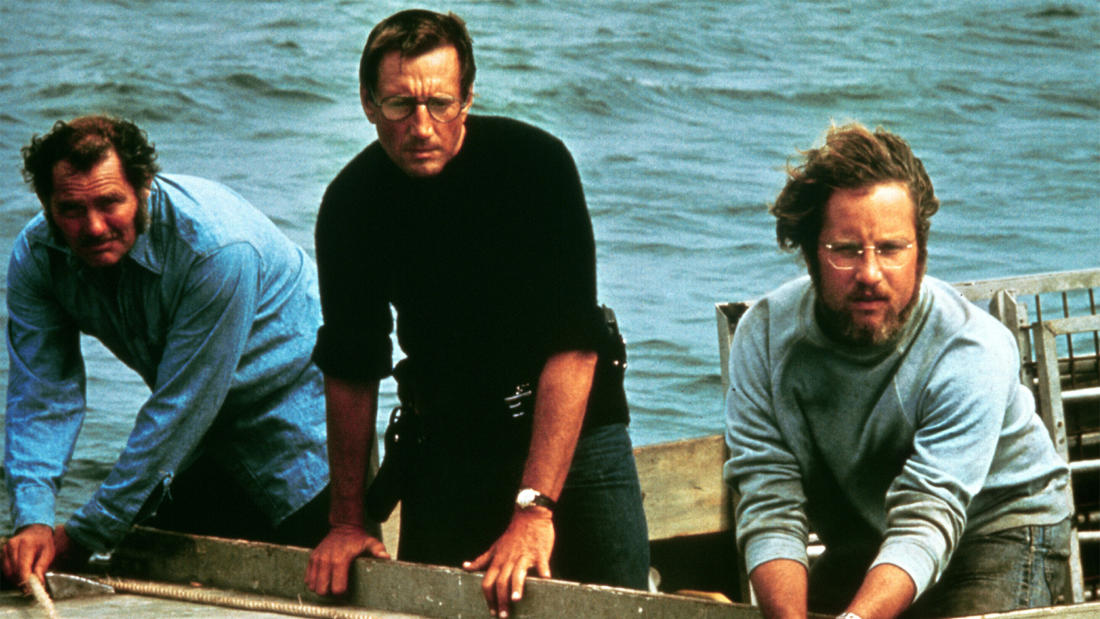 Apr 17
2021
with
Linda Auker
Assistant Professor of Biology, Misericordia University
Jaws—

Sharks: Why we should love them, not fear them
Program Description
Marine biologist Linda Auker discusses shark biology and conservation, and shares trivia about Jaws itself.
Film Synopsis
When a gigantic great white shark begins to menace the small island community of Amity, a police chief, a marine scientist, and grizzled fisherman set out to stop it.
When a leviathan of a great white begins making snacks out of the good people of Amity Island, it's up to Police Chief Martin Brody (Roy Scheider), grizzled fisherman Quint (Robert Shaw), and ichthyologist Matt Hooper (Richard Dreyfuss) to capture the killer beast. The physical scars these men boast and brandish seem like paper cuts when compared to the carnage inflicted by the teeth of their intended prey. Will these men have what it takes to reel in the horror that awaits them beneath the waves? One thing is for certain; they're going to need a bigger boat. Now considered one of the greatest films ever made, Jaws won three Academy Awards and spawned three sequels.
About the Speaker
Linda Auker's research interests primarily focus on the effects of epibiosis—overgrowth of one species by another—by, and on, invasive species, and how this interaction structures communities. She takes an organismal and community-level approach in understanding how the intersection of invasion and epibiosis impacts native species populations and community interactions.