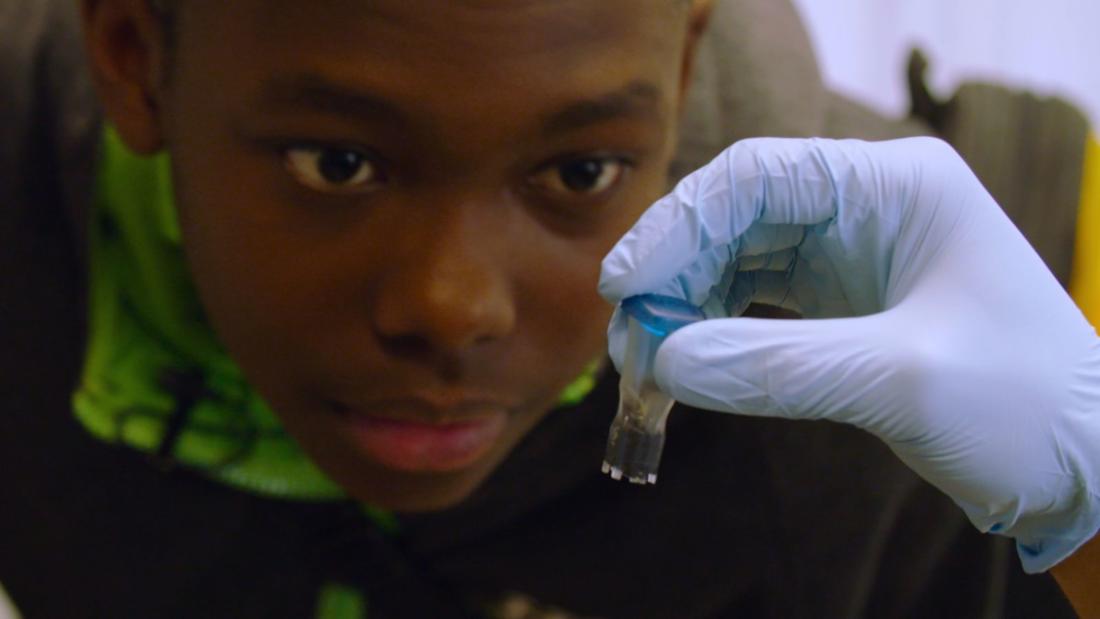 2021
with
Megan Hochstrasser
Education Program Manager, Innovative Genomics Institute
Human Nature—

[ONLINE] Reading and writing the code of life
Program Description
Geneticist Megan Hochstrasser explores the ethical questions raised by CRISPR, the technology that gives us the ability to manipulate the human genome. Could it possibly transform our future as a species? Presented as part of the 2021 National Evening of Science on Screen.
Click the ticketing link to register for the event livestream.
Film Synopsis
CRISPR gene-editing technology opens the door to correcting, even designing, DNA. But should we walk through it?
From executive producer Dan Rather and director Adam Bolt, the co-writer and editor of the Oscar-winning film Inside Job, comes the story of the biggest tech revolution of the 21st Century. And it isn't digital, it's biological.
A breakthrough called CRISPR has given us unprecedented control over the basic building blocks of life. It opens the door to curing diseases, reshaping the biosphere, and designing our own children. Human Nature is a provocative exploration of CRISPR's far-reaching implications, through the eyes of the scientists who discovered it, the families it's affecting, and the bioengineers who are testing its limits. How will this new power change our relationship with nature? What will it mean for human evolution? To begin to answer these questions we must look back billions of years and peer into an uncertain future.
About the Speaker
Megan Hochstrasser has a B.A. in biology from Brown University and received her Ph.D. from Jennifer Doudna's lab at UC Berkeley in 2016, where she studied mechanisms of CRISPR immunity in bacteria. She joined the IGI in September 2016 to handle communications, hoping to bridge the gap between researchers and the lay public. In spring 2020, she shifted to leading IGI's education efforts full-time.
The Innovative Genomics Institute believes in the potential of genome engineering to solve some of humanity's greatest problems like world hunger and human diseases.