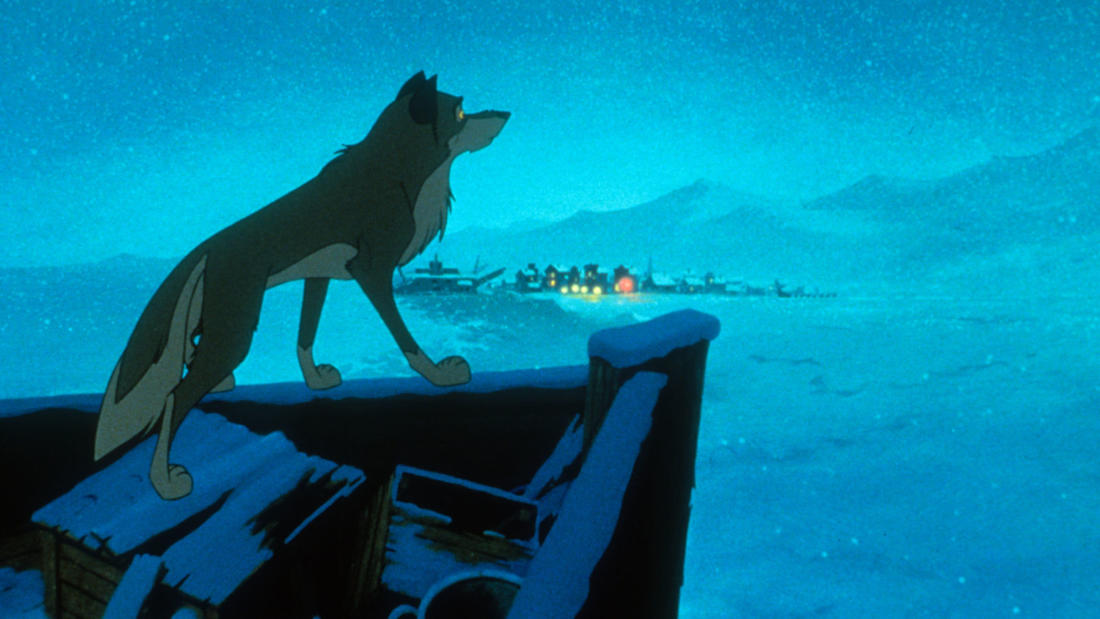 2021
with
Polly Mahoney and Kevin Slater
Co-owners of Mahoosuc Guide Service
Balto—

Mushing: Transportation using the power of dogs
Program Description
Sled dog guides Polly Mahoney and Kevin Slater and two of their beautiful Yukon husky sled dogs explain the strong bonds dog-sledders build with their dogs and how they rely on their strength and power to transport goods and people over snow-covered land.
Film Synopsis
When a deadly epidemic strikes the remote town of Nome, Alaska, an outcast mongrel dog risks his life to help a team of sled dogs bring life-saving medicine through hundreds of miles of frozen wilderness.
Based on a true story, BALTO centers on a brave dog who saved the lives of Alaskan children with diphtheria when he brought medicine to them through the snow. Half wolf, half domesticated dog, Balto (voiced by Kevin Bacon) has a hard time fitting in with either species. A jealous rival frames Balto for theft, ensuring that Balto will not be chosen to lead a rescue mission. But when the rescue party gets lost, Balto steps in to save the day, with the help of his friends, a Russian goose (voice of Bob Hoskins) and two polar bears (both voice of pop star Phil Collins). [Commonsense Media]
Banner image courtesy of Universal Pictures/Photofest
About the Speaker
Polly Mahoney lived a subsistence lifestyle in the Yukon Territory with her sled dogs for 10 years in the 1980s. During that time, Polly and her sled dog team were featured in "Never Cry Wolf", a beautiful film based on Farley Mowat's autobiography about living on the Canadian tundra studying the wolf population. After living in the Yukon, Polly moved to Newry to help start a dog sledding program at Outward Bound. There she met Kevin Slater, and the two have mushed together for 31 years. As Master Maine Guides and owners of a guide service, they lead dog sledding trips in the winter and canoe trips in the summer.