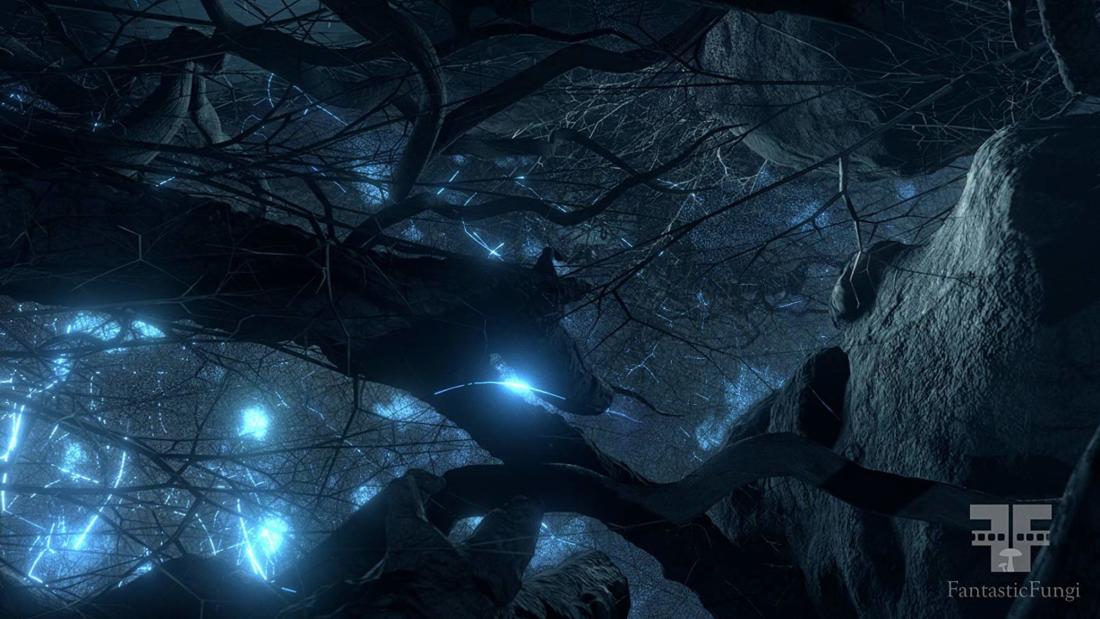 2021
with
Candace Thompson
Manager, Solar 1's Stuyvesant Cove Park
and
Chloe Zimmerman
Artist, writer, and educator; Founder, Mycological Research Playgroup
Fantastic Fungi—

More than magic: Destigmatizing mushrooms
Program Description
They're poisonous. They're hallucinogenic. They're not to be trusted. Or are they? On Wed 7/7 at 12pm ET on DCTV's Instagram Live @DCTVny, New Yorkers to dispel myths and offer new perspectives on how folks are foraging for and healing from mushrooms right within the city.
Presented At
DCTV New York, NY
Film Synopsis
The magical world of fungi and their power to heal, sustain and contribute to the regeneration of life on Earth.
Imagine an organism that feeds you, heals you, reveals secrets of the universe, and could help save the planet. Now imagine that it's in the ground beneath your feet. Fantastic Fungi is a journey into the mysterious world of mycelium and mushrooms.
Fantastic Fungi is a vivid journey into the mysterious subterranean world of mycelium and its fruit—the mushroom. A story that begins 3.5 billion years ago, fungi makes the soil that supports life, with its mycelial networks connecting vast systems of roots from plants and trees all over the planet, like an underground internet. Through the eyes of mycologists, like renowned expert Paul Stamets; mushroom enthusiasts, like best-selling author Michael Pollan; and amateur naturalists, like Eugenia Bone, we will learn about the power, beauty, and complexity of the fungi kingdom.
About the Speaker
Candace Thompson (all pronouns accepted) is a human being who collaborates with soil, plants, microbes, fungi, animals, food, land, digital media and other human beings in the search for healing, resilience and mutualism as we face the climate crisis. Their project, The Collaborative Urban Resilience Banquet (C.U.R.B.) uses citizen science, non-human storytelling and foraged community meals to unpack the complexities of edible urban ecosystems and imagine a future where the streets are 'clean enough to eat off of'. They are also the Manager of Solar 1's Stuyvesant Cove Park, a two-acre native food forest in lower Manhattan where the public is encouraged to forage from clean land atop a former industrial site. You can read their recent 2-part essay, The Internet is a Fungus, at Signal House Edition.

Chloe Zimmerman is an artist, writer, and educator engaging with ecologies, documentary poetics and collaborative learning and making across disciplines. She founded and facilitated the Mycological Research Playgroup, a research and production group for artists to learn about and with fungi, and, with Lucia Monge and Christopher Kennedy, co-created Fruiting Bodies, an experiment using community science, sculpture and ritual to explore fungal inoculation, mycoremediation and social exchange. She also facilitates mycelial de/composition workshops, collaborative zine-making workshops inspired by the extracellular digestion of fungi. Chloe teaches creative practices in spaces that have included a community biology lab, a floating food forest, public libraries and parks, Wendy's Subway, Mono No Aware, MoMA, the Museum of the Moving Image, and the Queens Museum's New New Yorkers Program. Chloe was a Collaborative Fellow at UnionDocs Center for Documentary Art, and is currently an MFA candidate at Brown University.