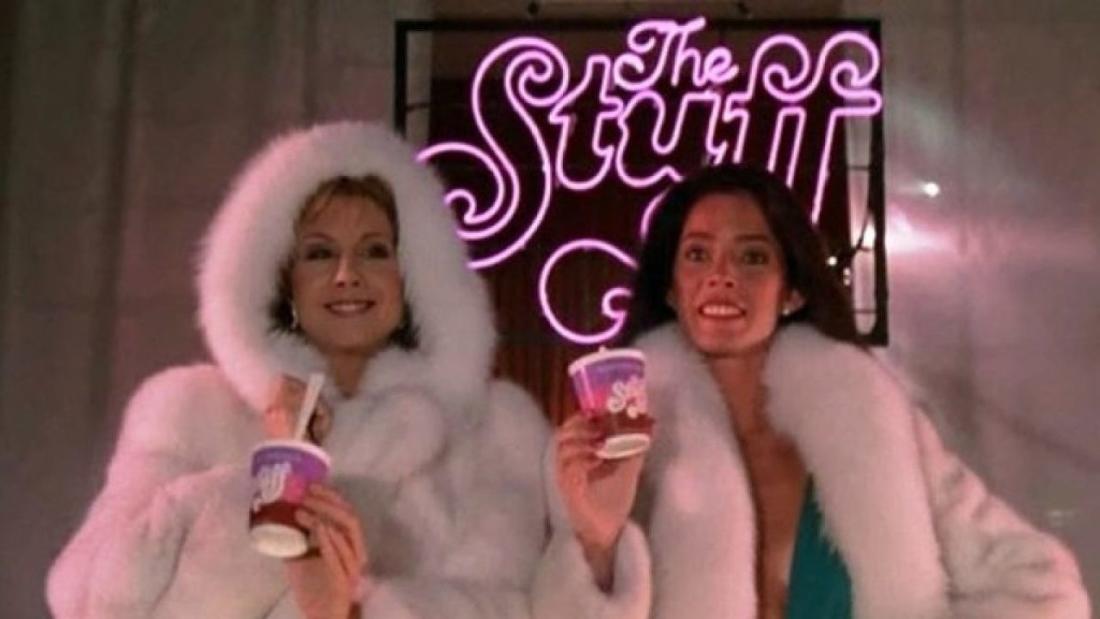 2021
with
Krystle Zuniga
Nutrition expert at UT Health Austin; Assistant Professor of Oncology at Dell Medical School at UT Austin
The Stuff—

Junk food: Are we eating it or is it eating us?
Program Description
Nutrition expert Krystle Zuniga discusses about food additives, their effects, and the process by which they are labeled and approved.
Film Synopsis
A private detective investigates a new consumer taste treat that's absolutely delicious and just possibly lethal.
When a mysteriously delicious custard-like substance is found in the Arctic, it is marketed as a frozen dessert. It becomes wildly popular and is in fact addictive, and, also, as is later discovered, a threat to life on Earth.
About the Speaker
Krystle Zuniga, PhD, RD, LD, is a registered and licensed dietitian at UT Health Austin, supporting multiple specialty outpatient clinics, including the Livestrong Cancer Institutes. She is an assistant professor in the department of oncology at Dell Medical School at The University of Texas at Austin. Krystle earned her doctoral degree in Nutritional Sciences from the University of Illinois Urbana-Champaign. Her research in the area of nutrition, physical activity, and cancer has been published in scientific journals including Breast Cancer Research and Treatment, Cancer Prevention Research, Nutrition and Cancer, and Journal of Geriatric Oncology. Dr. Zuniga applies evidenced-based nutrition to develop individualized nutrition care plans and empower patients to optimize their health and quality of life.