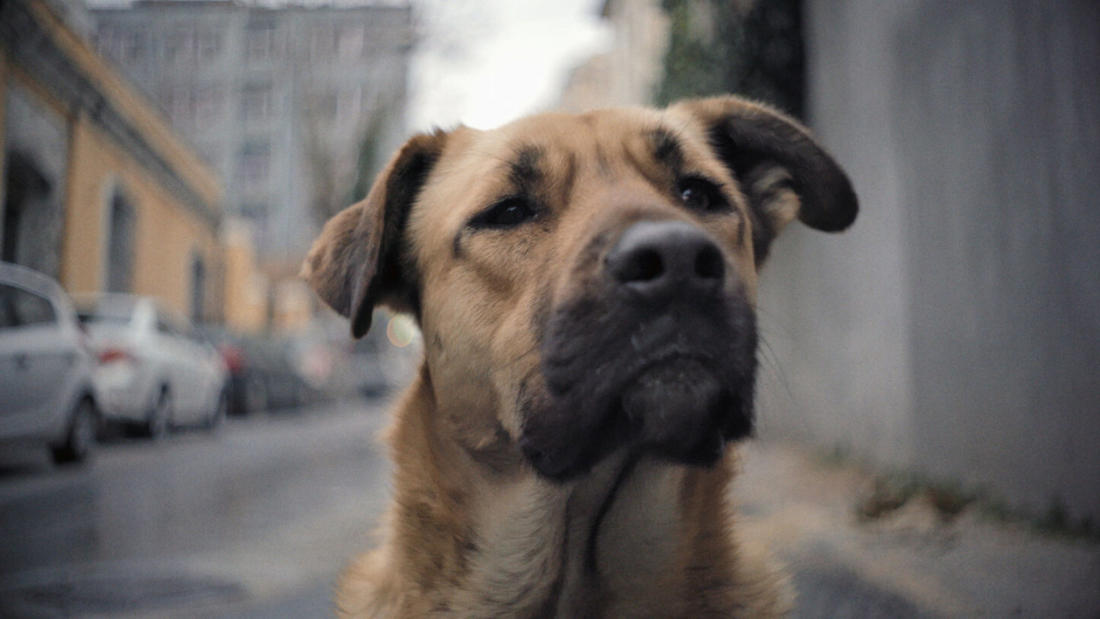 2021
with
Alexandra Horowitz
Principal investigator, Barnard College Dog Cognition Lab; Senior Research Fellow and Adjunct Associate Professor of Psychology and English, Barnard College; Best-selling author of "Inside of a Dog," "Being a Dog," and "Our Dogs, Ourselves"
and
Elizabeth Lo
Director, STRAY
Stray—

[ONLINE] Inside the canine mind
Program Description
Canine cognition expert and bestselling author Alexandra Horowitz and filmmaker Elizabeth Lo discuss the inner lives of dogs and how the canine mind is revealed in Lo's documentary about Istanbul's 100,000 strays.
Film Synopsis
This immersive look at the lives of stray dogs on the streets of Istanbul examines human society through their eyes and ears.
STRAY explores what it means to live as a being without status or security, following three strays as they embark on inconspicuous journeys through Turkish society.
Zeytin, fiercely independent, embarks on adventures through the city at night; Nazar, nurturing and protective, easily befriends the humans around her; while Kartal, a shy puppy living on the outskirts of a construction site, finds companions in the security guards who care for her. The strays' disparate lives intersect when they each form intimate bonds with a group of young Syrians with whom they share the streets.
Director Elizabeth Lo's award-winning film is a critical observation of human civilization through the unfamiliar gaze of dogs and a sensory voyage into new ways of seeing.
Banner image courtesy of Magnolia Pictures
About the Speaker
Dr. Alexandra Horowitz is keen on the mind of the dog. She has long been interested in understanding the umwelt of another animal, and her research and writing is aimed to answer the question of what it is like to be a dog. She has also written about the joys of paying attention to the ordinary (in On Looking); the pleasures of footnotes and the veracity of animal characters in childrens' books (for The New York Times); and working dogs and show dogs (for The New Yorker).
Horowitz is a professor at Barnard College, Columbia University, where she teaches seminars in canine cognition, creative nonfiction writing, and audio storytelling. As Senior Research Fellow, she heads the Dog Cognition Lab at Barnard.
She lives with Finnegan (Canis familiaris), Upton (Canis familiaris), Edsel (Felis catus), and two Homo sapiens.
Elizabeth Lo is an award-winning nonfiction filmmaker who is interested in finding new, aesthetic ways of exploring the boundaries between species, class, and unequal states of personhood.
Her work has been broadcast and showcased internationally, including at Sundance, MoMA Museum of Modern Art, SXSW, IDFA, True/False, Tribeca, Hot Docs, New York Times Op-Docs, Field of Vision, and PBS' POV. Elizabeth has been featured in Filmmaker Magazine's 25 New Faces of Independent Film, DOC NYC's 40 Under 40 List, Cannes Lions' New Directors Showcase, and the artist academics of Locarno Film Festival and New York Film Festival.

Her debut feature, STRAY, won the Top Jury Prize at Hot Docs and was nominated for an Independent Spirit Award, a Critics Choice Award, and two Cinema Eye Honors after premiering at the Tribeca Film Festival in 2020. Stray was released theatrically by Magnolia Pictures and Dogwoof in March 2021. Elizabeth's award-winning short films - including Hotel 22, Bisonhead, Mother's Day, The Disclosure President, Last Stop in Santa Rosa, Treasure Island, Notes from Buena Vista - have been released for distribution to educational institutions and libraries around the world. Elizabeth was born and raised in Hong Kong and holds a B.F.A. from NYU Tisch School of the Arts and an M.F.A. from Stanford University. Elizabeth is currently in development on her second feature-length film under the mentorship of the Concordia Studio Fellowship.