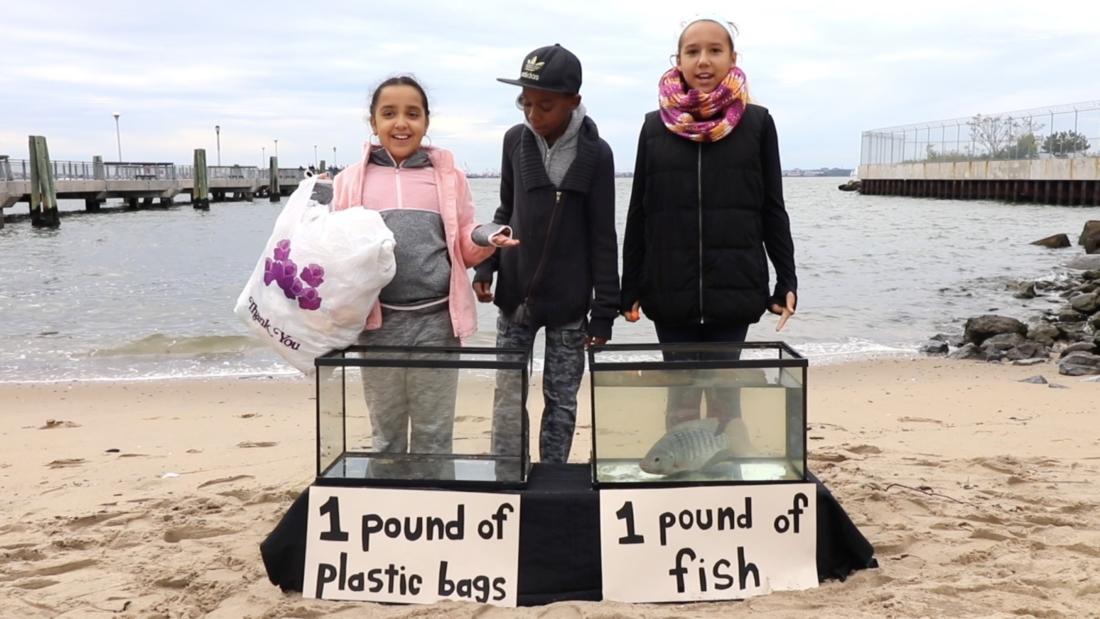 2021
with
Debby Lee Cohen
Co-Director, MICROPLASTIC MADNESS
and
Atsuko Quirk
Co-Director, MICROPLASTIC MADNESS
and
Jennifer Wendt
Mississippi River Plastic Pollution Initiative
and
Milky Osman
Environmental Justice Crew at the Kitty Andersen Youth Science Center, Science Museum of Minnesota
Microplastic Madness—

[VIRTUAL] Getting mad about microplastics
Program Description
In this online presentation, environmental activists and educators join the Microplastic Madness filmmakers for a Q&A about the microplastics problem and how people of all ages are coming together to solve it.
Film Synopsis
Can 11 year-olds take on plastic pollution?
Fifth graders from Brooklyn spend two years leading a challenge against the pervasive use of plastics, asking probing questions about the local and global impacts on people, wildlife, and water systems. Using their own data to testify and rally City Hall, the young activists take action in their lunchroom to eliminate single-use plastic.
Documenting a citizen science project, Microplastic Madness features empowered city kids telling their own story of environmental activism with animated student artwork illustrating their findings. Following interviews and discussions with teachers, workers, community members and scientists about root causes and inequitable impacts of pollution, the kids take their rally to the streets to get the attention of lawmakers and politicians. Providing an essential educational platform for climate justice, Microplastic Madness is an all ages testimonial, an urgent message, and a refreshing wake up call that inspires individual change and collective accountability to the children who most clearly see our future. (Deb Girdwood)
Recommended for ages 9+
About the Speaker
Raised in Northern Japan and living in New York City, Atsuko Quirk, is a 21st generation Samurai family member and documentary filmmaker. She is the director of the short documentaries "School Lunch in Japan - It's Not Just About Eating" (2010) and "It's Everybody's Ocean" (2012), which won Best Documentary Short at NYC International Film Festival.
Debby Lee Cohen is a multi-disciplinary artist, educator, and Zero Waste activist who lives in New York City. She has created scenery, puppets, and animation for theater, parades, film and television, and has worked with HBO, PBS and MTV.?? She designed a children's parade with giant puppets in Paris and the lead puppets for New York's Halloween Parade, and designed scenery for productions at the Brooklyn Academy of Music, Houston Grand Opera, and Lincoln Center.