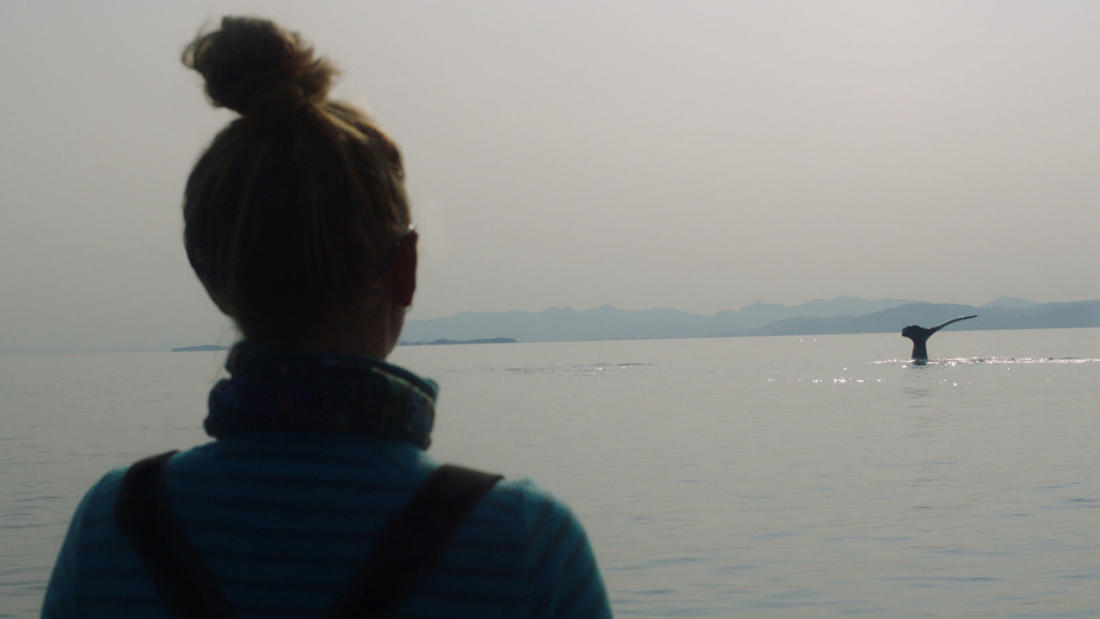 2021
with
Drew Xanthopoulos
Filmmaker, FATHOM
and
Michelle Fournet
Postdoctoral researcher, Cornell University K. Lisa Yang Center for Conservation Bioacoustics; Subject, FATHOM
Fathom—

Field studies on film
Program Description
FATHOM plumbs the process of marine ecology research. Acoustic ecologist and whale-communication expert Dr. Michelle Fournet and FATHOM director Drew Xanthopoulos join the audience for a virtual Q&A about the film and Fournet's quest to understand how humpback whales "speak" to each other.
Film Synopsis
Two biologists set out on an undertaking as colossal as their subjects: deciphering the complex communication of whales.
Humpback whales are among the most majestic and yet mysterious of earth's creatures. Time is of the essence for us to study and understand who these incredible mammals are, and what they are capable of. From filmmaker Drew Xanthopoulos comes the story of two scientists on opposite sides of the globe who take us on a fascinating journey into their studies of humpback whale songs and social communication. With unwavering dedication and commitment to the scientific process, Doctors Ellen Garland and Michelle Fournet open up their process for the camera, revealing the incredible challenges and revelations experienced by field scientists on the road to discovery.
Banner image courtesy of Apple TV+
About the Speaker
Dr. Michelle Fournet is an acoustic ecologist who studies marine animal communication. Her research program spans the tropics to the poles investigating toadfish, snapping shrimp, Arctic seals, and bowhead whales, but her primary focus is on how humpback whales communicate on their Alaskan foraging grounds and their resilience to changing ocean soundscapes. Dr. Fournet received her MS and PhD from Oregon State University, where she worked with NOAA and the National Park Service. She is a postdoctoral researcher with Cornell University's K. Lisa Yang Center for Conservation Bioacoustics and the director of the Sound Science Research Collective.