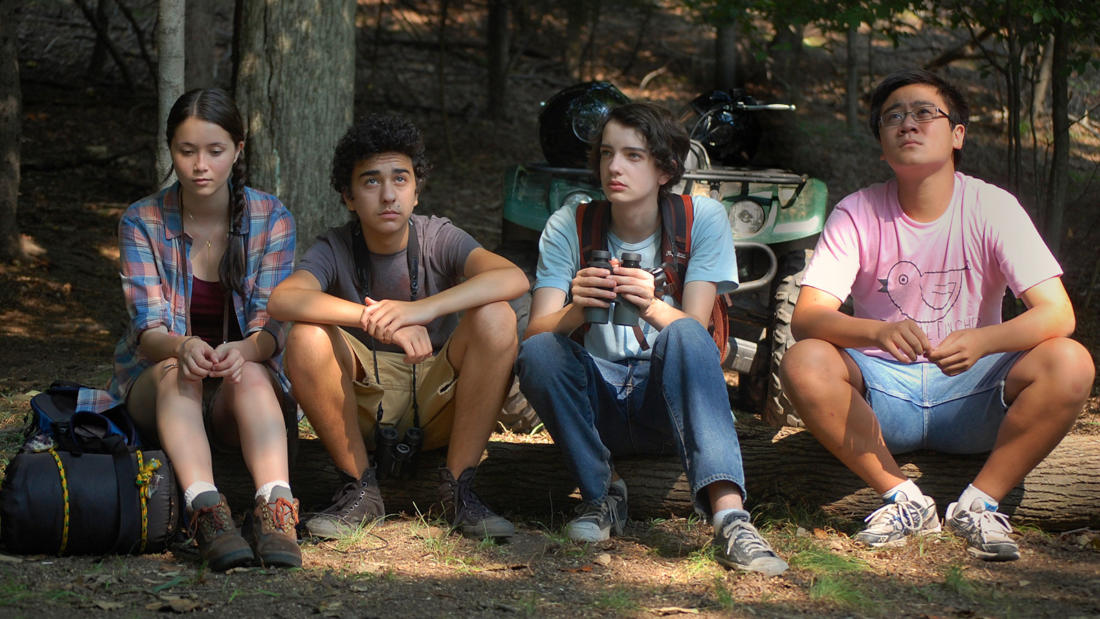 2021
with
Matthew Kamm
Conservation Outreach Coordinator at Zoo New England
A Birder's Guide to Everything—

Effects of climate change on the migratory patterns of birds
Program Description
Ornithologist Matthew Kamm discusses how our changing climate is impacting the annual migration of birds.
Film Synopsis
Teenaged birding fanatic David Portnoy takes an epic road trip with his best friends to solidify their place in birding history.
Teenaged birding fanatic David Portnoy (Kodi Smit-McPhee) thinks he's made the discovery of a lifetime. On the eve of his widower father's second wedding, David spots what may just be the extinct Labrador duck. After consulting with a famous local ornithologist, Lawrence Konrad (Ben Kingsley), he and the two other stalwart members of the local Young Birders Society (Michael Chen, Alex Wolff), joined by their headstrong photographer classmate Ellen (Katie Chang), take off on a rollicking, interstate road trip in search of a rare bird and elusive answers to teenage questions large and small.
About the Speaker
Dr. Matthew Kamm is a Boston-based wildlife biologist who specializes in ornithology. Matt has studied the natural history of wild birds while working for Mass Audubon and during his Ph.D work at Tufts University, with a focus on understanding songbird migration and the life history of American kestrels. He currently works as the Conservation Outreach Coordinator for Zoo New England.