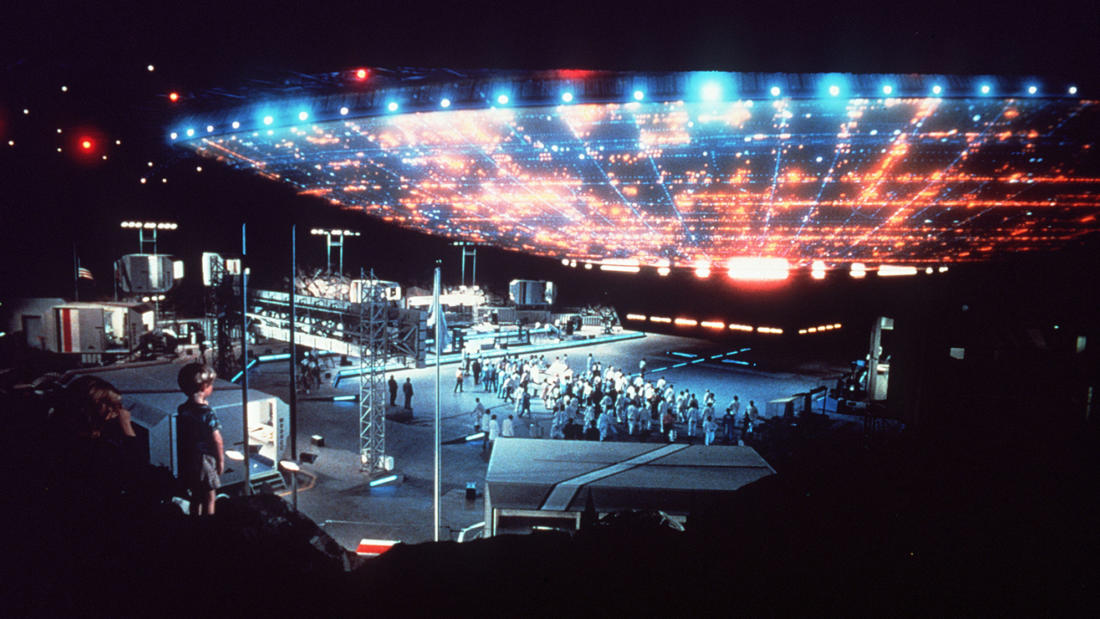 2021
with
Avi Loeb
Frank B. Baird Jr. Professor of Science, Department of Astronomy, Harvard University
Close Encounters of the Third Kind—

Do we have evidence of intelligent life beyond Earth?
Program Description
Harvard astronomy professor Dr. Avi Loeb discusses the latest developments in the search for extraterrestrial life and signs copies of his latest book, the New York Times bestseller Extraterrestrial: The First Sign of Intelligent Life Beyond Earth.
Film Synopsis
After an encounter with UFOs, a line worker feels undeniably drawn to an isolated area in the wilderness where something spectacular is about to happen.
Roy Neary (Richard Dreyfuss) is an electrical lineman who, while sent out on emergency repairs, witnesses an unidentified flying object. Neary's wife (Teri Garr) and children are at first skeptical, then concerned, and eventually fearful, as Roy refuses to accept a "logical" explanation for what he saw and is prepared to give up his job, his home, and his family to pursue the "truth" about UFOs. Neary's obsession eventually puts him in contact with others who've had close encounters with alien spacecraft, including Jillian (Melinda Dillon), a single mother whose son disappeared during her UFO experience, and Claude Lacombe (François Truffaut), a French researcher who believes he can use a musical language to communicate with the alien visitors. Lacombe's theory is put to the test when a band of government researchers and underground UFO enthusiasts (including Neary) join for an exchange with alien visitors near Devil's Tower, Wyoming.
About the Speaker
Abraham (Avi) Loeb is the Frank B. Baird, Jr., Professor of Science at Harvard University, chair of Harvard's Department of Astronomy, founding director of Harvard's Black Hole Initiative, and director of the Institute for Theory and Computation (ITC) within the Harvard-Smithsonian Center for Astrophysics. He also chairs the Advisory Committee for the Breakthrough Starshot Initiative, and serves as the science theory director for all Initiatives of the Breakthrough Prize Foundation, as well as chair of the Board on Physics and Astronomy of the National Academies. Author of four books and over 700 scientific papers, Loeb is an elected fellow of the American Academy of Arts & Sciences, the American Physical Society, and the International Academy of Astronautics. In 2012, Time selected Loeb as one of the twenty-five most influential people in space.