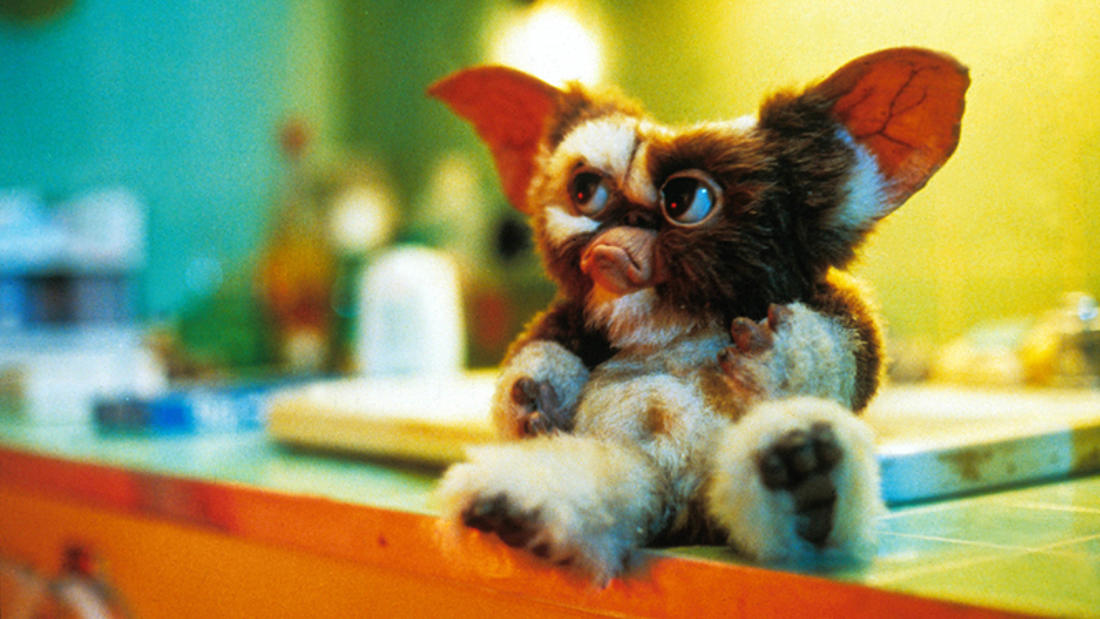 2021
with
Kacie Baum
UNMC Events and Science Outreach Coordinator
and
Kristina Pravoverov
Medical Student, UNMC MD-PhD Program
and
Aaron Schwab
Medical Student, UNMC MD-PhD Scholars Program
Gremlins—

Can water or sunlight cause animals to mutate, spawn, or melt?
Program Description
Follow the rules and you'll have a cute, furry pet. Break the rules and things get out of control. Kacie Baum, Senior Manager, Events and Community Engagement at the University of Nebraska Medical Center and guests explore the science of everyone's favorite holiday ghouls: GREMLINS.
Can water or sunlight really cause animals to mutate, spawn, or melt? How do time zones and daylight-saving time affect mogwai? This and so much more are discussed at this fun holiday event at Film Streams.
Film Synopsis
A young man inadvertently breaks three important rules concerning his new pet and unleashes a horde of malevolently mischievous monsters on a small town.

With its Christmas lights and dusting of snow, Kingston Falls is an idyllic small town — until the gremlins take over. A father returns from Chinatown with an unusual pet, a Mogwai — a gift for his son. The rules are simple: Keep your Mogwai away from water, bright lights and, most importantly, never, never feed him after midnight. But the rules are inadvertently broken, and the consequences multiply at an alarming rate.
Banner image courtesy of Warner Bros. Pictures
About the Speaker
Kacie Baum, UNMC's events and science outreach coordinator, has been at UNMC for 13 years. She spearheads the university's science outreach efforts such as the annual Nebraska Science Festival and monthly Science Cafes—both of which she conceived and created—as well as numerous other events and collaborations.

Kristina Pravoverov is a MD-PhD Student (G2) in the College of Medicine at UNMC and in the Cancer Research Doctoral Program. She also serves as Vice President of the Student Alliance for Global Health (SAGH).
Aaron Schwab is a 2nd year medical student within UNMC's MD-PhD Scholars Program. Originally from Elk River, Minnesota, Aaron went on to attend Carleton College where he studied geology and biochemistry. Currently, he's preparing to transition into his PhD training within the Division of Allergy and Immunology at UNMC. Outside of school, Aaron is an avid backpacker, movie lover, and happy hour regular.