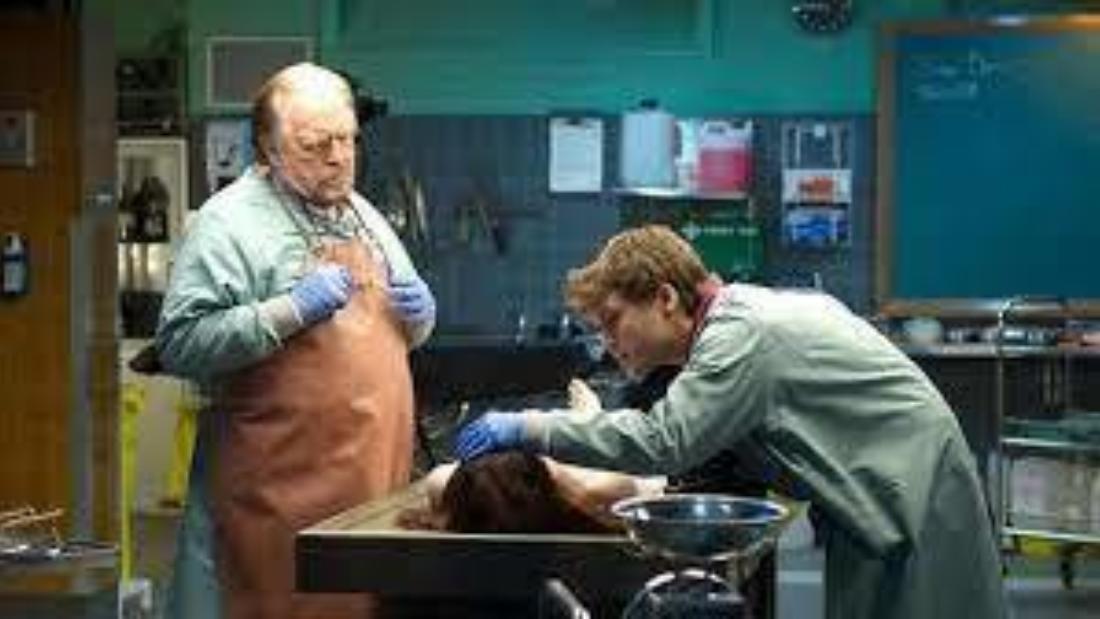 2021
with
Hannah Kastenbaum
City of Philadelphia Associate Medical Examiner
Autopsy of Jane Doe—

Autopsy of a forensic pathologist
Program Description
How does the work of a forensic pathologist help reveal the identity of unidentified John and Jane Does? Philadelphia Associate Medical Examiner Hannah Kastenbaum explains how are autopsies performed and more.

Film Synopsis
A father and son, both coroners, are pulled into a mystery while identifying the body of a young woman who was apparently harboring dark secrets.
It's just another night at the morgue for a father (Brian Cox) and son (Emile Hirsch) team of coroners, until an unidentified, highly unusual corpse comes in. Discovered buried in the basement of the home of a brutally murdered family, the young Jane Doe—eerily well preserved and with no visible signs of trauma—is shrouded in mystery. As they work into the night to piece together the cause of her death, the two men begin to uncover the disturbing secrets of her life. Soon, a series of terrifying events make it clear: this Jane Doe may not be dead. The latest from Trollhunter director André Øvredal is a scarily unpredictable, supernatural shocker that never lets up. [IFC Films]
About the Speaker
Dr. Hannah Kastenbaum is Associate Medical Examiner in the City of Philadelphia Medical Examiner's Office since 2019. She previously spent seven years as both Assistant Professor of Pathology at the University of New Mexico and Medical Investigator in the New Mexico State Office of the Medical Investigator (OMI). Dr. Kastenbaum completed a one-year fellowship in Forensic Pathology at the University of New Mexico; attended Thomas Jefferson University School of Medicine; and completed her pathology residency at the University of Pittsburgh. She obtained her undergraduate degree from the University of Rochester. Originally from Reading, PA, she's an avid reader, traveler, foodie, crocheter, and supporter of the arts.