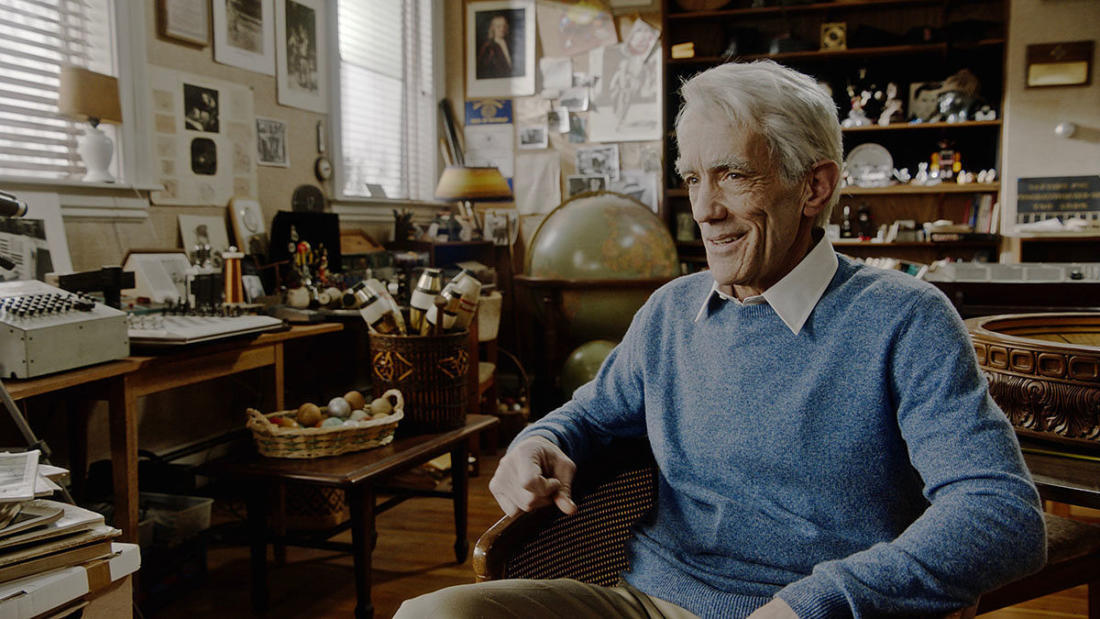 Apr 21
2021
with
Alan Brigish
Co-founder, SIMBA Information Inc.
The Bit Player—

A practical demo of Claude Shannon's theory
Program Description
The "information theory" developed by Claude Shannon—the unsung father of the modern electronic era—examines the transmission, processing, storage, and uses of information, and underlies the entirety of today's electronic infrastructure. Electronic engineer Alan Brigish discusses Shannon's legacy and a practical way to test information theory.
Film Synopsis
A film about Claude Shannon, father of information theory: a playful genius whose name is largely unknown though his work revolutionized nearly every aspect of modern life.
In a blockbuster paper in 1948, Claude Shannon introduced the notion of a "bit" and laid the foundation for the information age. His ideas ripple through nearly every aspect of modern life, influencing such diverse fields as communication, computing, cryptography, neuroscience, artificial intelligence, cosmology, linguistics, and genetics. But when interviewed in the 1980s, Shannon was more interested in showing off the gadgets he'd constructed — juggling robots, a Rubik's Cube solving machine, a wearable computer to win at roulette, a unicycle without pedals, a flame-throwing trumpet — than rehashing the past. Mixing contemporary interviews, archival film, animation and dialogue drawn from interviews conducted with Shannon himself, THE BIT PLAYER tells the story of an overlooked genius who revolutionized the world, but never lost his childlike curiosity.
About the Speaker
Alan Brigish earned a BS in electronic engineering from the University of Witwatersrand in Johannesburg, South Africa. He became a fan of Claude Shannon and his "Information Theory" when, for his 1963 graduating thesis in electronic engineering, Brigish built an analog-to-digital-to-analog converter to test and prove the underlying theory that Shannon had developed 15 years earlier.

Alan co-founded SIMBA Information Inc. in 1989 in Wilton, Connecticut after a twenty-five-year career in applying information systems technology to online and electronic publishing services in the US and Europe. He studied virtually every attempt to move traditional publishing from paper to electronic formats for over 20 years. During the 80s, Brigish was founder of a pioneering electronic publishing venture—the first working electronic yellow pages, catalog, and online ordering service. During the 70s, Brigish worked for one of the first cloud computing services companies.
Brigish has been a full time Vineyard resident since 2005, having spent the previous 16 years as a summer resident.