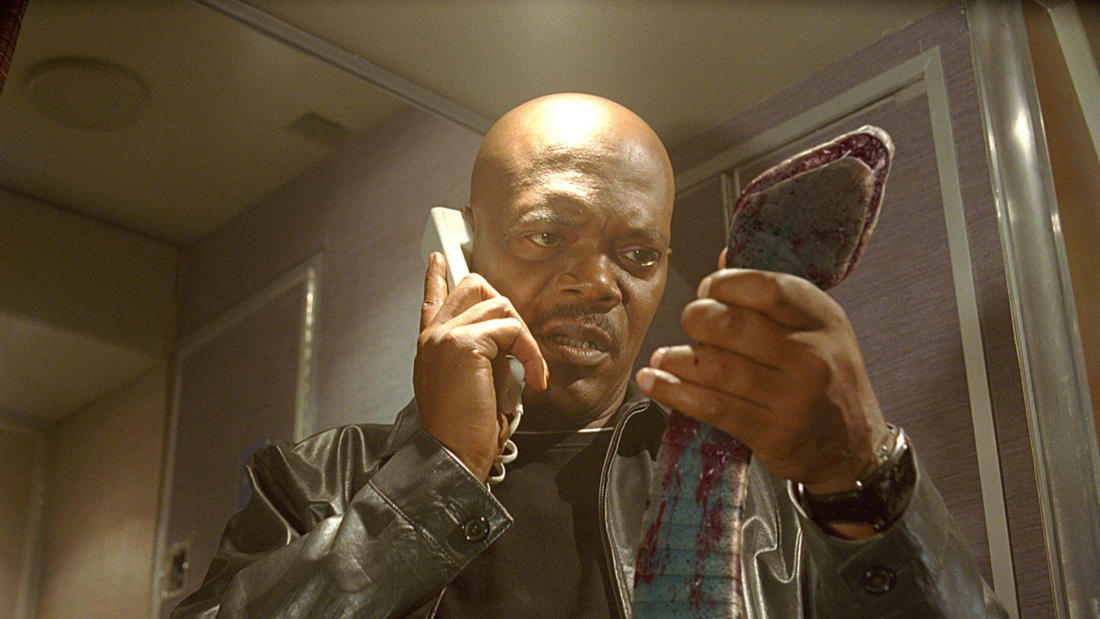 2020
with
Rick Koval
Naturalist, WNEP "Pennsylvania Outdoor Life"
Snakes on a Plane—

Venomous misconceptions about snakes
Program Description
Get up-close and personal with these slithering stars of Hollywood creature-horror shows. Naturalist and WNEP Pennsylvania Outdoor Life personality Rick Koval shares forked-tongued tales while he and his ensemble of live snakes take a bite out of the venomous misconceptions of these sensational serpents.
Film Synopsis
An FBI agent takes on a plane full of deadly and venomous snakes, deliberately released to kill a witness being flown from Honolulu to Los Angeles to testify against a mob boss.
FBI agent Neville Flynn (Samuel L. Jackson) boards a flight from Hawaii to Los Angeles, escorting a witness to trial. An on-board assassin releases a crate of deadly serpents in an attempt to kill the witness. Flynn and a host of frightened passengers and crew must band together to survive the slithery threat.