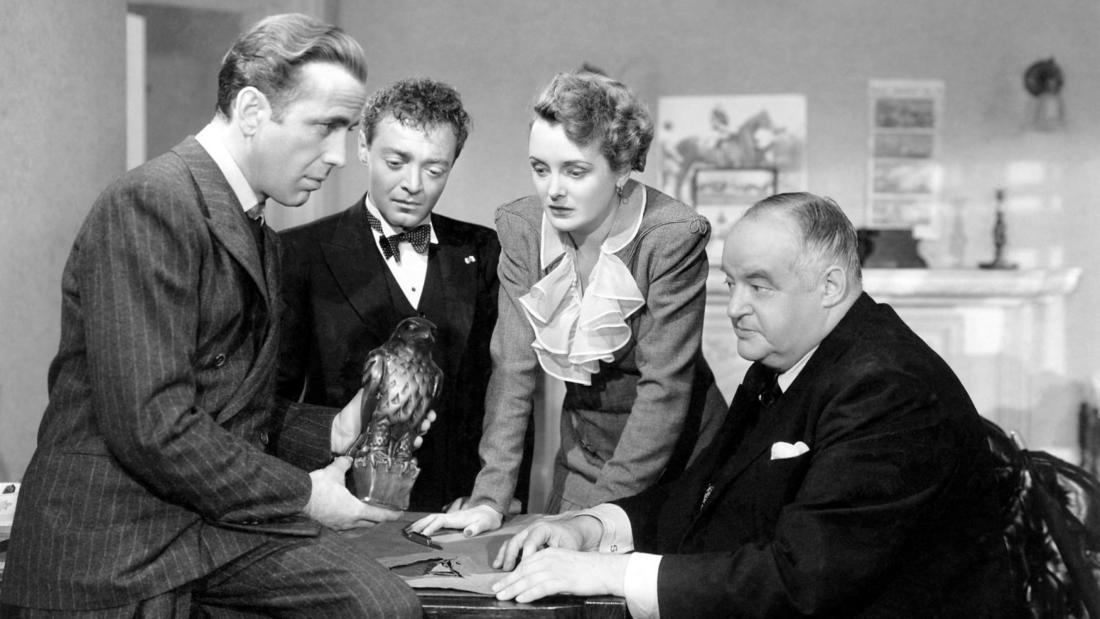 2020
with
Katrina Rice
Property master
The Maltese Falcon—

The stuff that dreams are made of: vegan twinkies and rotting pumpkins
Program Description
Prop master Katrina Rice discusses the engineering, building, and manufacturing of props for movies and television.
Film Synopsis
A private detective takes on a case that involves him with three eccentric criminals, a gorgeous liar, and their quest for a priceless statuette.
In this noir classic—widely considered to be the film that launched the genre and one of the best detective movies ever made—private investigator Sam Spade (Humphrey Bogart) and his partner get more than they bargained for when they take a case brought by the beautiful but secretive Miss Wonderly (Mary Astor). Trouble quickly follows her arrival: Sam's partner is murdered and Sam is accosted by a man (Peter Lorre) who demands that Sam locate a valuable statuette. Sam, entangled in a dangerous web of crime and intrigue, soon realizes he must find the one thing that everyone involved seems to want: the bejeweled Maltese falcon.
Banner image courtesy of PHOTOFEST